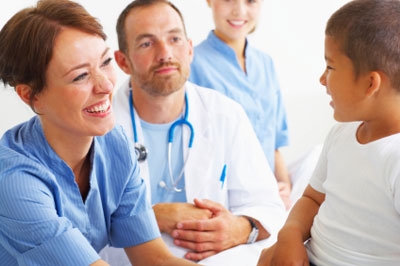 Nursing students now have more space to perfect their craft with last fall's addition of new labs on the OCCC campus.
The renovation of what was formerly classroom space into the more spacious, hands-on labs has benefited nursing students, said Rosemary Klepper, nursing program director.
"This has really expanded the opportunity for nursing students to have more lab skills, practice time and teaching," Klepper said.
She said the renovation consists of three nursing labs, each with its own specialized purpose.
Nursing Lab 1 is designed for simulators that are used for hands-on techniques
Nursing Lab 2 consists of arms and models that help students learn how to administer injections of medicine and insert intravenous tubes.
Nursing Lab 3 is used for instructional time for basic skills.
"Students have been very appreciative of not having to step over one another for lab skills," Klepper said.
The new facility serves not only OCCC students who are enrolled in the traditional nursing pathway, career ladder pathway and the accelerated pathway, but also to University of Oklahoma students enrolled in the collaborative program.
Klepper said some OU nursing students take one year of their nursing training at OCCC as part of a partnership agreement.
She said she expects 380 students to use the labs this semester. However, Klepper said she admits that the additional space is still not enough.
"[The labs] are still full, but better organized, with better traffic flow, and more instruction," she said.
The nursing process courses typically last 16 weeks, but OCCC offers a more accelerated pace of eight weeks for each of the four nursing process classes.
This pathway goes by the acronym BADNAP, which stands for Baccalaureate to Associate Degree Nurse Accelerated Pathway. Only people who have already earned a bachelor's degree and who have completed a list of pre-requisite courses can apply.
"That program is only intended for students willing to live, eat, breathe, sleep and dream nursing for 10 months of their lives," Klepper said. "They finish their associate degree in nursing in 10 months."
The pinning ceremony for graduates from this pathway is in March.
For more information, contact Klepper at 405-682-1611, ext. 7289, or visit www.occc.edu/health/nursing.html.