Nujabes plays the homework hits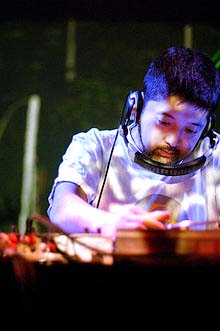 Doing homework can be stressful and, if you're anything like me, being stressed can distract you from doing homework.
It's a vicious cycle of procrastination and stress, both of which are distracting. That's why I have to turn to listening to music when doing homework.
But not just any music. It must be lyricless and as ambient as possible — almost like day dreaming music, except with the opposite effect.
That's why I turn to hip hop instrumentals.
Normally I would be praising the works of J Dilla, but I've recently found something arguably just as good — Nujabes.
Ironically, Nujabes was a music producer and DJ just like J Dilla, and was born on the exact same day as him. The difference, of course, is Nujabes was born in Tokyo, Japan, and Dilla was born in Detroit, Michigan. Just throwing out some fun facts. The weird part is they both died in their 30s.
Just like Dilla, Nujabes was a record store "crate digger," meaning he sampled various old jazz hooks and even introduced some cultural Japanese music into his beats.
This resulted in some calming, chill beats with swaying jazzy loops.
I have to admit, even the tracks with lyrics are incredible.
To start things off, I recommend listening to his second studio album "Modal Soul."
Listening to every track allows the listener to understand what kind of impression Nujabes was leaving in his music.
As cheesy as it sounds, Nujabes wasn't just making music — he was expressing pure emotion by reviving old forgotten tracks into his beats. As one YouTube commenter said, "Nujabes isn't dead. You just have to press play."
My homework sessions have become a breeze since listening to Nujabes. His music allows me to think critically and clearly, and block out most distracting thoughts.
I would definitely recommend this practice if you're needing to spend hours studying, writing, or working on any tedious projects.
And luckily, there are several playlists on YouTube titled "(Homework Edit)" designed just for that purpose.
Enjoy.
Rating: A
To contact Bryce McElhaney, email editor@occc.edu