Now the real work for voters begins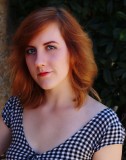 What Now?
Since Donald Trump won the November 8 presidential election, marches and protests under the message, "Not My President" have taken place across the U.S.
Hundreds of protestors took the streets of New York City, Los Angeles, Portland, Boston, and dozens of other cities to protest the result of the election. Because Hillary Clinton earned more than half of the votes cast, the majority of American voters said they did not want a Trump presidency.
When the protests die down and the streets become clear again, there will be work to do. Now is the time for dissatisfied voters to organize, plan, and set an agenda for the 2018 and 2020 elections.
The first and most important step: Start locally.
Do you know where your local Democratic or Republican party meetings are held? Have you ever been to one? If you were not happy with the result of the presidency and answered "no" to both of those questions, find out where the closest meeting is and start attending. If there is no organized meeting place, this is your chance to start one.
These meetings will allow you to meet your local party leaders, future candidates, and grassroots organizers and volunteers that work in your own community. Without active participation in your own political party, your voice will only be heard in the fraction your vote comes down to after an election.
A Facebook search can easily bring up an assortment of political groups and coalitions that you may be interested in, connecting you with like minded individuals from your own state. Many of us are already active Facebook users, posting and sharing in the online world. Take the internet participation further, set up in-person meetings with your online followers and friends to start mobilizing your agendas. Already established movements and groups like Our Revolution, the National Organization for Women, and the American Civil Liberties Union are open for membership and participation, leading local initiatives through the nation and state.
Another avenue towards participation in local affairs is becoming involved in your district's school board. School boards serve as watchdogs for education, making sure that tax dollars are spent on what is most important for students. School boards include the community's wants and needs for education, looking out for the students that make up their school district. Thirteen Oklahoma school districts will have a total of 16 seats up for election February 17, 2017. Oklahomans can now file for candidacy on the Oklahoma State Election Board website.
Vote in the Midterms
Oklahoma's 2018 midterm elections will be held in just two years, and the state governorship will be up for election. Gov. Mary Fallin has reached her two-term limit, meaning new blood will take Oklahoma's seat for governor.  Attorney General Scott Pruitt, State Treasurer Ken A. Miller, and Lieutenant Governor Todd Lamb are all potential Republican candidates. Both Pruitt and Lamb have participated in the Trump campaign. Pruitt attended Trump fundraising events and Lamb invited the Trump family to his annual "turkey hunt."  
Five U.S. Representative seats will also be up for election in 2018, all holding Republican incumbents. To ensure we do not have candidates governing our state that are like-minded with Trump, we have to carefully vet who we elect in the 2018 gubernatorial elections. This means nominating candidates that represent our views, and do not mirror Trump.
Speak With Your Legislators
You can find your legislators by visiting the Oklahoma State Legislature website. When there is an issue you want your congressman to address, there are several methods you can use (some more effective than others) to get their attention. Writing letters to your district office can be helpful, but direct phone calls to district offices are harder to ignore.
Volunteering at the headquarters of your party is a way to meet the leaders of your party, while also becoming familiar with the process of "how things work." Attending city council meetings is another direct way to meet with your representatives, as every city has monthly if not weekly municipal meetings.
Get Out the Vote
Preparing for the 2018 and 2020 elections means getting more people out to vote. Voting numbers for Oklahoma midterm elections have been historically low in recent years, with only 40.7 percent of registered voters turning out in 2014. These numbers will have to be much higher in the 2018 midterms if any shift of power is desired.
Low voter turnout translates to a small number of Oklahoman's electing officials that represent a large number of people. Our democracy will not function in our favor if progressives do not organize and motivate voters.
Stand Up, Speak Out Against Discrimination
Those against Trump's presidency have become scared of the retribution they may face from his hostile rhetoric. President-elect Trump campaigned on a platform of discrimination and exclusion, promising mass deportations of illegal immigrants and the building of a wall. Trump referred to Mexicans as rapists and killers, was endorsed by former Ku Klux Klan leader David Duke, and said women who have had abortions should face "some form of punishment." Trump's vice president-elect, Mike Pence, has notoriously held anti-LGBT beliefs, supporting conversion therapy and the ban of gay marriage. The influence Trump's cabinet and supporters will have over the people of the United States is frightening, especially when it comes to discrimination and hate speech.
We cannot take a stand of complacency when witnessing adversity. It is now the responsibility of the people, the press, and our affiliated parties to rebuke hateful legislation and denounce discrimination. Becoming directly involved in local politics will revolutionize our state from the ground up, effectively working towards a more progressive Oklahoma. It is not the time for discouragement, but fierce adherence to upholding both equality and diversity in America.