No experience needed for dance class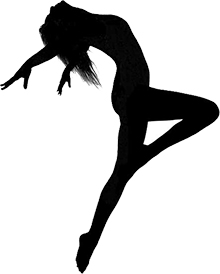 Beginning and experienced dancers alike have a chance to work out and showcase their dance moves with the OKC Dance Crew, said Team Instructor Elizabeth Hobi.
Hobi said that the class, which originally started as Power Nation Hip Hop, is now switching to a more contemporary jazz style.
Hobi said, with the help of choreographer Aubrey Weatherford, students from any dancing background can join the performance team.
"A lot of times people will get out of high school and they'll miss pom, or they miss cheerleading, or they miss their dance team," Hobi said.
Hobi said anyone can join the team, regardless of experience.
"It's for anybody who's interested," she said. "They don't have to have any background."
Hobi said another class she teaches, theatrical dance, also called Dance Theater OKC, is usually the class that attracts more experienced dancers, which is why the OKC Dance Crew was started.
"I've had this happen so many times, people are looking for a dance class, and they get in there and they don't realize that it's for people who've had a little bit of ballet and a little bit of training," said Hobi.
"They're looking for something that's more contemporary, that's got more pop. We're trying to offer more classes here like that."
Hobi said she would like to put together a dance program at OCCC.
"We really want to give the opportunity for dance," she said. "We have social dance, we have West Coast swing.
"I teach the company class, theatrical dance and ballet barre."
Hobi said students are encouraged to come watch a class to see what goes on and decide if the class is right for them.
She said newcomers should not be afraid as they won't be alone.
"It's sad, because so many people want to do something, and they always think that they're gonna be the worst one in there, and it's just really not that way," Hobi said.
"You can always try a class and if you don't like it, you can just say, 'OK, it's not for me.' So there's no pressure."
All group fitness classes are free to all students, faculty, and staff.
For more information about this class, contact Hobi at elizabeth.hobi@gmail.com. For information on group fitness classes, contact Health and Fitness Specialist Carole Valentine at carole.m.valentine@occc.edu or 405-682-1611, ext. 7662.
To contact Clayton Mitchell, email sportswriter@occc.edu