Nina Smith: Beloved Faculty Member Remembered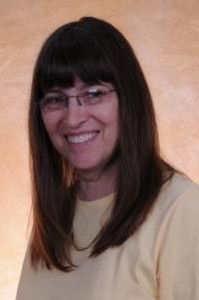 Nina Smith believed in her students.
      Smith, her colleagues said, was a dedicated professor who fought through her illness to finish her last semester at OCCC before dying shortly in January.
      In her introduction for the Oklahoma City Community College Humanities website Smith wrote:
      "Central Oklahoma has been my home all my life: prairies, thunderstorms, orange-hued sunsets, and tornadoes. Wherever I have been, books have resided. The inquiring mind always needs another book."
      Smith was a film studies professor. She described herself as a "movie buff" who had a passion for silent films and classic movies. Movies, she said, should  be "uncut, shown in the correct aspect ratio, original language, and commercial free!"
      Before coming to OCCC, Smith said  her love of books led her to open a small bookstore with her mother in the early 1990's. Her mother died in 2004 and soon after Smith began working in several positions at OCCC.
      Her students said she cared more than the average professor. They said she worked diligently and respectfully to improve the lives of everyone she met.
      One of her students, Austin Peden, said, "Even if she was having a bad day, you wouldn't know it." He said he had Smith as an English Professor. Peden said her method of teaching was uplifting. Instead of lecturing at students Peden said she wanted to help her students succeed.
      Peden said during the last semester with her he was overwhelmed with film projects. "She said Mr. Peden, I'll give you an extension on all of these projects," he said. "She even waited until after the last day of school to grade a paper, that meant a lot to me."
      He said Smith impacted the lives of other students as well, "I noticed students in her class were just kinda taking care of their stuff, and they didn't really have ambition or dreams," he said. "She kind of helped fuel those."
      Smith was humble and private with her life he said. Even after she fell ill he said he couldn't tell she was sick. "She was a professor and human," he said. Peden said Smith should be revered for her compassion and empathy for each student she taught.