NFL Playoffs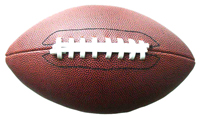 This weekend the NFL playoffs are gearing up for Conference Championships.
The AFC teams fortunate enough this season to reach the game before the Superbowl is the New York Jets and the Pittsburgh Steelers.
This matchup kicks off at 6:30 p.m. ET on CBS. The Steelers are favored in this matchup, playing at home, even though the Jets beat them 22 to 15 in week 15 of the regular season.
The Steelers will be relying on their intimidating defense lead by Troy Polamalu.
The Jets are hoping the running game with experienced LaDanian Tomlinson will help set up the passing game for the young Mark Sanchez.
As for the NFC, the world is fortunate to enjoy two bitter rivals duke it out.
The Chicago Bears will host the Green Bay Packers at Soldier field this Sunday at 3 p.m. ET on FOX.
The Packers are favored to win this game due to the fact they will be playing on the road for the third straight playoff game.
The Packer offense averages more than 30 points in the playoffs this year while their defense is holding their opponents scoring to under 19 points per game. The Bears are hoping to get an advantage on their home field and let Matt Forte control the clock by running through the Packer defense.
Whether the Bear offense will be successful will come down to the playing of Jay Cutler.
If Cutler can take care of the ball and not make mistakes, then the Packer defense is in for a long day.
Feel free to break out the grill and have your own tailgating experience with your families his weekend and get ready for an exciting Sunday full of NFL action.