New online course designed for working adults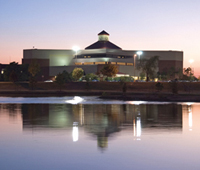 OCCC will offer a new online course designed for working adults beginning Aug. 20, according to a press release on the OCCC website.
According to Speech-Language Pathology Assistant student Mary Jones, students interested in the program must be self-starters, and committed to their work.
The SLPA degree program is designed for students to complete an associate's degree in applied science and be ready to apply for a license from the Oklahoma Board of Examiners for Speech-Language Pathology and Audiology.
Jones said she chose the SLPA program because the field is new, and not saturated. There's still a need for them, and the pay is very good.
"I can finish this degree in two years and immediately go into the field with a beginning salary at or above a bachelor's degree beginning salary," she said.
For to apply for the program, contact the OCCC Recruitment and Admission office at 405-682-7580.
For more information about the online SLPA program at OCCC, contact David Orsburn at 405-682-7538 or by email at dorsburn@occc.edu.
To contact Robert Bolton, email onlinewriter@occc.edu.