New literature class offered for fall semester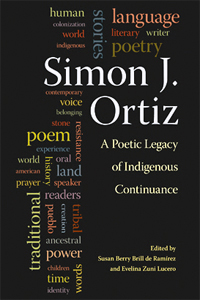 Students this fall will have the opportunity to take Native American Literature, a course that hasn't been offered at OCCC in four years, said Michael Snyder, English professor.
The class will focus mostly on twentieth century Native American prose, but there also will be some poetry, Snyder said.
"Poems will actually correspond with the novels or prose text that we use," he said.
"For example, we're reading one book that's kind of unconventional for a Native American literature class."
"Stallion Gate" by Martin Cruz Smith, a historical thriller, looks at the effects in New Mexico of the atomic research and testing done there, and how it affected the Navajo Indians and other tribal people that lived there, as well as the landscape, Snyder said. The book engages history and Native American tradition.
He said poetry by Simon Ortiz, a famous pueblo poet and writer, will tie in thematically with "Stallion Gate."
The Ortiz poems will be read in conjunction with the Smith text to look at different perspectives of resistance against that technological research, Snyder said.
This will be the first Native American literature course Snyder has taught, although he said he has used Native American texts in other courses he's taught at the University of Oklahoma as a lecturer.
"I got to teach a lot of literature and I would sneak in or work in Native American texts," Snyder said, "but this is my first time that I've had an opportunity to teach an entire class. I'm very excited about it."
When Snyder realized the class had been offered at OCCC in the past, he presented a case to Arts and Humanities Dean Susan VanSchuyver.
"Native American literature and culture is a specialty of mine," Snyder said.
"I have several publications in this area so I asked them if there was any chance I could teach this class."
Snyder said although it is a 2000-level course, it is open to any student.
English Composition I is the only prerequisite, he said, and the course satisfies a humanities requirement, according to the college catalog.
Snyder said he hopes students will develop new ideas about Native Americans during his course.
"There's so many stereotypes and perceived ideas out there," he said.
"I think this could be a gateway experience for a lot of people where they might get deeper in this."
For more information about this course, e-mail Snyder at msnyder@occc.edu.