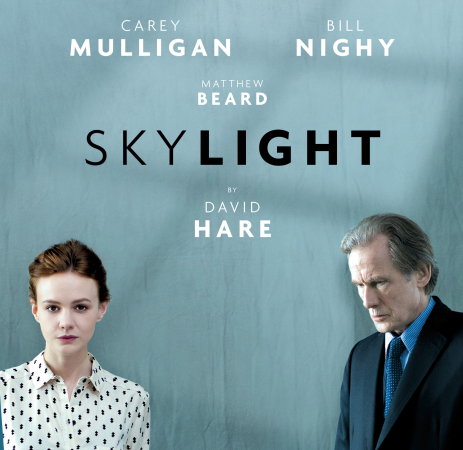 Students can experience the world-class performing arts magic of London's Royal National Theatre this fall via National Theatre Live, said Arts Dean Ruth Charnay.
Beginning Oct. 18, students can enjoy productions featuring popular actors such as Benedict Cumberbatch, Charnay said.
As an added bonus, student tickets are free at the VPAC Box Office located in the VPAC Theater, Charnay said. All other tickets are $15.
Charnay said this is a great deal for students and non-students, since ticket prices at other venues are typically much higher.
She said each production is performed at the London's Royal National Theatre and videotaped from the audience's perspective. The films are then distributed in a digitized format.
Charnay said this is a good opportunity for OCCC to showcase the new technology in the Visual and Performing Arts Theater.
This is the first year the college has hosted National Theatre Live, Charnay said.
If it's a success, it will not be the last, she said.
The first production, "Skylight," featuring actress Carey Mulligan, will be at 6 p.m. Oct. 18 in the VPAC Theater, Charnay said.
She said the film centers around an attempt to rekindle a past romance.
"Hamlet," one of Shakespeare's most famous plays, is showing at 6 p.m. Nov. 1. It features Cumberbatch as the title character, Charnay said.
The story revolves around Hamlet who seeks revenge on his uncle Claudius for murdering Hamlet's father, the king of Denmark.
The next performance, "Behind the Beautiful Forevers" is at 6 p.m. Feb. 7.
Charnay said the story is about an Indian family's struggle to keep a recycling business afloat amidst a global crises and evil neighbors.
"The Audience," scheduled at 6 p.m. April 3, features Actress Helen Mirren.
The play centers on weekly meetings, called audiences, between Queen Elizabeth II, played by Mirren, and her prime ministers.
The romantic comedy "Man and Superman" is showing at 6 p.m. April 17, she said.
It features renowned actor Ralph Fiennes as an eligible and rich bachelor who is running from a life of domesticity as he is pursued by an heiress.
Charnay said "A Streetcar Named Desire" is showing at 6 p.m. May 15.
She said the Tennessee Williams masterpiece focuses on the bond between two sisters as they reunite later in life and their bullying stepbrother.
She said initial screenings during Arts Festival Oklahoma drew several hundred people.
"We're anticipating more success."
Above all, Charnay said, the experience is meant to inspire students to take theater seriously and to consider participating in the arts more.
"Watching great art can be an educational experience as well," she said.
"We're glad to give students another opportunity to participate in the arts."
For more information, call the Box Office at 405-682-7579.
For more information on National Theatre Live, visit http://ntlive.nationaltheatre.org.uk.