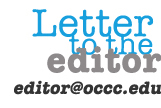 Oklahomans are familiar with the toll disasters can bring in just moments. These disasters can often be life-changing and cause residents to react with additional stress and anxiety. When emergencies occur, it's also important to remember the impact disasters have on children and youth.
In observance of National Preparedness Month this September, the Oklahoma State Department of Health Emergency Preparedness and Response Service encourages parents to help reduce the effect of disasters on children by doing a few simple things.
For example, consider adding kid-friendly supplies to the basic emergency kit. In addition to survival items such as water and a flashlight, consider things such as books, games, a favorite toy or comfort item and even medical items such as infant/child fever reducer. Those with babies should consider a three-day supply of formula, diapers, antibacterial wipes, non-perishable baby food and sealable plastic bags for soiled items.
Scott Sproat, Emergency Preparedness and Response director at OSDH, encourages parents to keep communication open with their children when responding to an event.
"It's important to have a family disaster plan and it's just as important to talk with your children about disasters," Sproat said. "According to the American Academy of Pediatrics, children can cope more effectively with a disaster when they feel they understand what's happening and what they can do to help protect themselves, family and friends. Provide basic information to help them understand, without providing unnecessary details that may further trouble them."
Once the family is safe, children may still be frightened or confused. To reduce the amount of stress, the following steps may be taken:
• Limit the amount of intense media coverage.
• Be aware of changes in sleeping, eating and other behaviors which indicate stress. Seek professional support if they continue.
• Help children return to normal activities including school, sports and other extra-curricular activities.
• Make a point of recognizing and assisting other families affected by the disaster. This can give the child a sense of control, security and empathy.
Start preparing your family today by downloading, printing and completing a family plan by visiting www.ready.gov/make-a-plan.