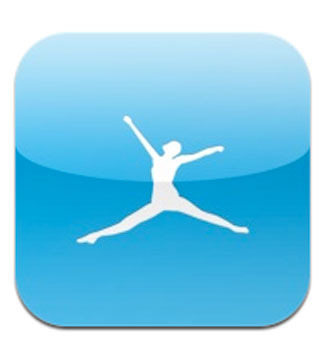 Staying fit can be a daunting task. You have calories to count and calories to burn, foods to eat and foods to avoid, and scales to step on, then subsequently hurl out the nearest window.
One tried-and-true method to keeping one's fitness and waistline in check is keeping a food diary. The concept is simple but effective. By writing down everything you eat, you become more conscious of what junk goes into your body. Food diaries are even used by doctors as medical tools to pinpoint larger health problems, like allergies or anemia.
Even such a simple task, however, can quickly become arduous. It can be difficult to keep a journal in hand at all times, and little snacks here and there easily slip between the cracks.
That's where a handy-dandy website called MyFitnessPal comes in. Located at www.myfitnesspal.com, the site offers not just an electronic food diary, but also a calorie counter, exercise tracker, and community forum for fitness-minded individuals to connect by sharing their struggles and successes with one another.
Signing up is hassle-free: go to the website, punch in your email, create a username and password, enter your current state of fitness and your ultimate goal, and you're done. There is no cost involved, which is surprising for the amount of content offered — not that you'll hear any complaints.
After you've signed up, you can instantly begin your food diary by clicking the "foods" tab at the top of the page. Your diary is divided into four sections for breakfast, lunch, dinner, and snacks. Beneath each section, simply click "Add food" and input any item of your choosing.
From peanut butter and jelly sandwiches to McDonald's fare, the database is chock-full of everyday foods. Once you select your food and the amount consumed, the calories, carbohydrates, fat and protein grams are automatically populated for you.
Based on your current fitness state and goals, the diary will recommend how much more of each you should — or shouldn't — consume for the day. And unlike other online tools that are crafted for weight loss only, MyFitnessPal will tell you if you're eating too much or too little to be healthy, regardless of how much weight you might lose or gain.
All the fancy bells and whistles aside, what really makes MyFitnessPal stand out is its accessibility. As long as you're near a computer, you can sign in to add foods and track your day's progress. MyFitnessPal also offers a free mobile app for all the major smartphone producers (rejoice, fellow Blackberry fans!) so keeping your diary is as easy as keeping your cell phone in your pocket.
Whether you're trying to lose a lot of weight, tone up a little, or you just want to keep your body fit and healthy, MyFitnessPal is an incredible tool that shouldn't be overlooked.
Rating: A+
To contact Whitney Knight, email adman@occc.edu.