Motivational speaker, author to speak Oct. 9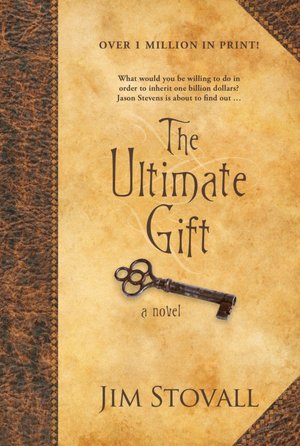 Author and motivational speaker Jim Stovall will speak from 2 to 4 p.m. Tuesday, Oct. 9, at the College Union rooms 2 and 3.
Stovall is most widely known for his best selling novel "The Ultimate Gift," which portrays a young man who has to learn happiness without material goods in order to earn his grandfather's inheritance.
Oklahoma native James Garner, along with Abigail Breslin, star in the movie adaptation of his book by the same title.
Becoming blind while he was in his 20s, Stovall was forced to build a new career and new way of living, said Learning Skills Professor Lori Farr. Stovall lost his vision due to macular degeneration, the leading cause of blindness for people over age 50, but it affected Stovall at a much younger age.
Farr said she saw Stovall speak more than a year ago at the Oklahoma Association of Community Colleges conference. Farr and other Learning Skills professors came together to ask that Stovall speak at OCCC.
"He portrays how to stay motivated in the face of sheer disaster," Farr said.
Farr characterizes his speeches as funny and supportive.
Fellow Learning Skills Professor Carlotta Hill describes his lectures as uplifting and his presence as very comfortable.
Hill summarized his message: "If you live beyond yourself, you always have purpose."
"The Ultimate Gift" is taught in College Reading II. Farr said students often say it's the best book they have ever read.
Stovall grew up in Tulsa where he played football for Mason High School and attended Oral Roberts University for degrees in sociology and psychology. He is author of 12 books.
Stovall's original dream was to play for the National Football League, but his blindness thwarted that goal.
Despite his blindness, he decided he could lift weights competitively. He became the U.S. National Amateur Champion twice and trained for the 1980 Olympics, according to the 700 Club website.
Stovall founded the Emmy Award-winning Narrative Television Network, which has made many television shows and movies more accessible to over 13 million blind and visually impaired people by unobtrusively narrating the production, according to the network's website.