More than a degree at OCCC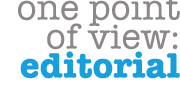 Whether the classes you attend this week are the first of your college career or the last few hours needed to complete your degree, attending a community college is an excellent first step in your journey to higher education.
For students who have recently graduated from high school or those who are returning to school after several years, community colleges offer a smooth transitory stage.
Classes at OCCC usually range from 20 to 30 students per instructor. They provide a comfortable environment and plenty of opportunities for one-on-one interaction with professors.
Whitney Knight
Conversely, freshman classes at schools such as the University of Oklahoma often house hundreds of students in an auditorium-like classroom.
The sheer multitude of students makes building a relationship with instructors difficult at best. The ability to commute back and forth is another alluring aspect of community college. For recent high school graduates, it provides familiarity.
For others, who may have full-time jobs and families at home, it provides some much-needed flexibility.In addition, two-year college tuition is a source of major savings for students.
A 15-hour fall semester at OCCC costs about $1,429. The same schedule at OU would cost more than double: $3,741. Despite so many advantages, community colleges are often viewed as nothing more than a quick, cheap way to get basic courses such as English, mathematics and science out of the way before transferring to a four-year school.
However, the value of an associate degree should not be underestimated. According to the U.S. Bureau of Labor Statistics, some of the fastest-growing occupations — such as computer specialists, dental hygienists, flight attendants, broadcast technicians and physical therapist assistants — require only an associate degree. Many of these jobs offer an annual pay of at least $60,000.
Holding an associate degree also makes for a smoother transition if you do decide to transfer to a four-year school. Whether you've come to OCCC to obtain a degree, save money, sharpen your skills or simply get your basics and get out, the fact remains that you have made a life-altering decision.
Study hard, attend your classes, manage your time wisely and always keep your goals in sight. Before you know it, success will be yours.
To contact Whitney Knight, e-mail onlineeditor@occc.edu.