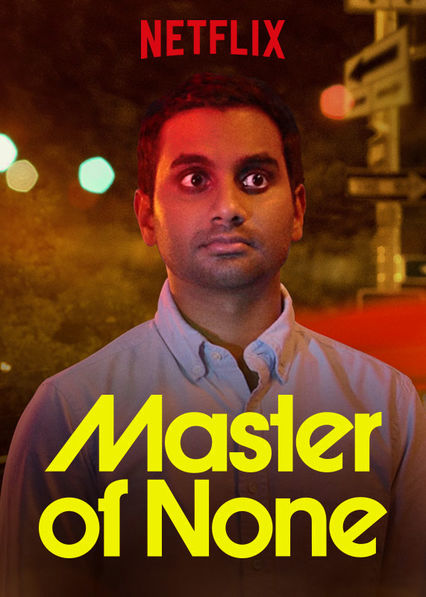 Today's review is one that I will have to do very carefully. I usually don't care about spoiling shows, but it is really hard when something really stands out.
The show is "Master of None", the brainchild of "Parks and Recreation" and "Human Giant" actor Aziz Ansari, who also stars in the show. The show is a rough envisioning of the life of someone like Ansari once was, as an up and coming actor, still learning about life's experiences.
Ansari plays the main character, Dev Shah, the son of Indian immigrants. Dev is a single actor in New York City, living off residual payments from a popular commercial he had done years before.
The show follows Dev as he tries to get newer and bigger acting gigs, while also experiencing many aspects of modern life for the first time.
Episodes of "Master of None" show Dev and his friends dealing with having immigrant parents, death, sleeping with married people, racism, feminism, and most importantly, relationships.
One episode titled "Hot Ticket", about Dev trying to find a date to a concert, was written by Harris Wittels, who Ansari met as a writer on Parks and Recreation. Wittels, born here in Oklahoma City, died of a drug overdose in February 2015, and the season of the show is dedicated to him.
Many aspects of the show are great. The cinematography is incredible, and many of the jokes are great. Appearances by H. Jon Benjamin ("Archer", "Bob's Burgers"), Colin Salmon (every turn of the millennium action movie) and Claire Danes ("Homeland"), among others, add twists and turns to every episode.
However, there are a few problems with the show. Outside of Ansari, Eric Wareheim of "Tim and Eric Awesome Show" fame, and Noel Wells who play's Dev's love interest Rachel, the acting in the show suffers severely. The show is also incredibly short lived, only having a ten episode season.
You might think the show could have future seasons, but if you watch all ten episodes, you might understand why I think it will not. Which brings me to the last complaint I have, which is the show's ending.
I will try to keep this spoiler free. The last two episodes are about relationships, and how the honeymoon period that is seen early in relationships can fade. Episode nine takes place almost entirely within Dev's apartment, and the ending of the last episode is incredibly anticlimactic.
Simply put, the show is really good and well written for eight episodes, and then fades, leaving an anticlimactic ending with so much more to be desired. The good does outweigh the bad though, and the show is primarily enjoyable.
Grade: B-