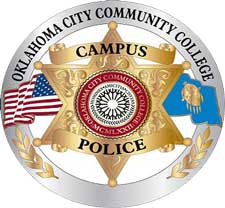 An arrest and a stolen phone top recent reports.
One man was arrested and another man questioned after campus police smelled the odor of marijuana coming from a truck the two were sitting in.
Ryan Lynn Messel, 22, was arrested for possession of a controlled dangerous substance and drug paraphernalia.
The report from Tuesday, March 10, shows Officer David Madden saw the men sitting in a truck parked at the back of Parking Lot A. Madden said he smelled marijuana as he approached the vehicle. The men said they were waiting for a girlfriend but were not OCCC students.
According to the report, a small bag of marijuana and a pipe were found in the car. Messal claimed ownership of both items and the two men were detained.
At this time, the second man, unnamed in the report, divulged having an unloaded pistol in his nearby vehicle. A search turned up a 9mm handgun, two loaded magazines and 12-inch fixed blade knife.
The firearm violates Unlawful Carry on School Property statutes. The man was "released from investigative detention pending charges." The gun and marijuana were sent to the Oklahoma Bureau of Investigation for testing. Messel was taken to the Oklahoma County Detention Center.
An OCCC student reported that on Tuesday, March 3, she was inappropriately touched while filling a water bottle near CU 7. The report shows, after the incident, the woman turned and saw a male student standing nearby, looking at her. She said she recognized him from a class but did not know him well or know his name.
According to the report, she asked the man, "Are you serious?" He then turned and walked away.
Police were able to identify the male student. An investigation is underway. Additional information is available in a supplemental report that was requested but not provided.
In another incident, a Pathways student was reportedly tricked into buying a stolen phone through  Craigslist for $200.
When the student attempted to activate the phone, it displayed a message saying it had been stolen and that its owner should be reached.
The student returned to the breezeway where the exchange had taken place but the other party was gone.
The victim called the phone's rightful owner, then Oklahoma City Police, who told him to contact campus police.
OCCC police collected surveillance footage of the suspect running from the breezeway to a waiting car, then leaving campus.
Some information was redacted from the reports under the direction of Marketing and Public Relations Director Cordell Jordan who said names are redacted "according to OCCCPD Standard Operating Procedures involving information released and information withheld." To obtain a copy of the procedure, email cjordan@occc.edu.
To contact campus police, call 405-682-1611, ext. 7747.
For an emergency, use one of the call boxes located inside and outside on campus or call 405-682-7872.
To contact Jorge Krzyzaniak, email seniorwriter@occc.edu