Local news app better than TV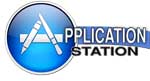 If you're anything like me, you avoid television whenever possible. Yes, I'm basically a slave to Netflix, but it's because I simply loathe television advertisements.
This is why I appreciate apps like KFOR Channel 4's "Go4It."
It gives me the news I need without having to watch it on TV.  It sends me every kind of news notification from current high speed chases to my favorite restaurants burning down.
Its interface is very easy to use. When you open the app, the first thing you see is recent and relevant news which allows you to scroll through to older news from earlier in the week.
In the top right corner is a button that opens up notification settings, where you can decide whether you only want breaking news of your favorite restaurant burning down, or to get weather updates by your favorite weather lady, Emily Sutton.
On the top of the list, there is a section which says "Submit Photo or Video," so you can be your own civilian journalist ready to document a dog attacking a mailman, or your favorite restaurant burning down, and send it instantly to Channel 4 News, in hope that it's relevant enough for TV.
On the left corner of the app, there's a pull down list of the different sections of news, such as: the home page, News, Weather, Sports, Building Safer Schools, Health, Community, Contests, or Contact KFOR.
The best part, you ask? The app is totally free.
I would like to take this opportunity to give thanks to S&B's Burger Joint for its service to the community of Norman, and for its awesome burgers and salty french fries. May we see you rise from the ashes in the near future in Norman. Until then, we can go to the one in Oklahoma City. Rest in peace.
To contact Bryce McElhaney, email editor@occc.edu