Local country artist nailed casino show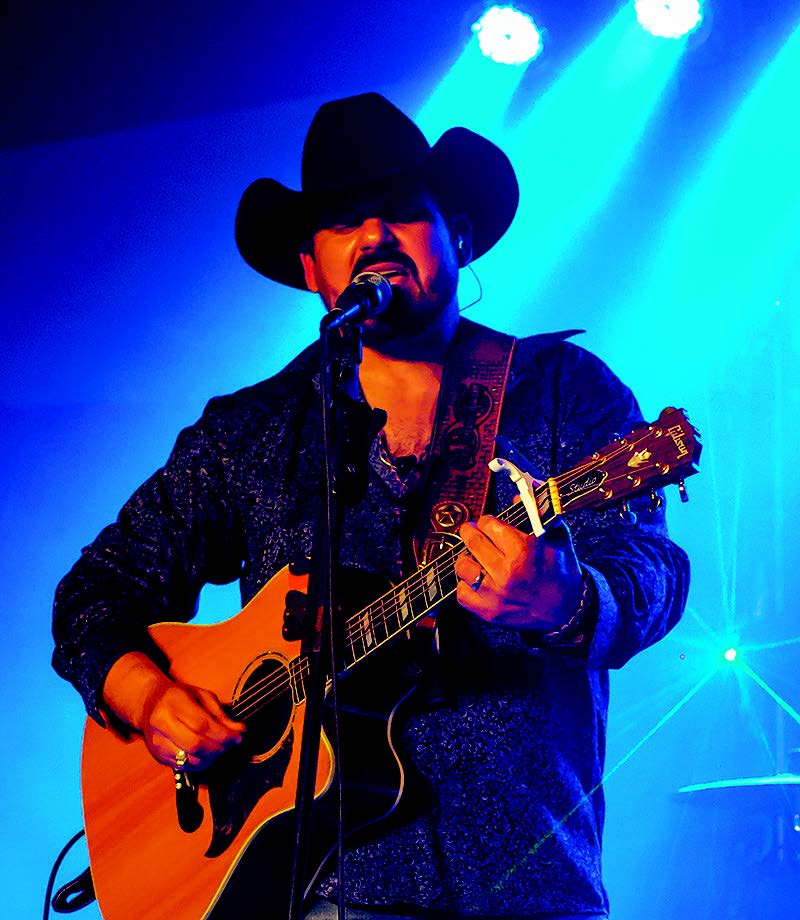 Country music rising star David Chamberlain played a great show on Oct. 12 at Thunderbird Casino. An El Reno, Okla., native, Chamberlain performed songs about his own life experiences as well as a few covers.
The show had a little something for everyone's taste, which is good because I'm not typically a country fan. That being said, it was a very enjoyable show.
In addition to the expected covers of modern country hits, including Garth Brook's "Friends in Low Places" and a few Toby Keith songs, Chamberlain played Johnny Cash's classic "Folsom Prison" and reached into the genre of rock with an awesome encore performance of Bob Seger's "Turn the Page."
While the covers were done well, it was with his original songs that he really shined.
He performed "Oklahoma Sooner," "You Can Still Drink and Drive in Mexico," "She Ain't Rich but She Can Rock-A-Feller."
He also played another original about the sacrifices of men and women in the U.S. armed forces titled "Freedom Don't Come Free." This song is personal for Chamberlain because he is a veteran. He knows first-hand the struggles our soldiers endure and is passionate about getting the message out to his listeners.
Chamberlain has opened shows for Toby Keith and the Charlie Daniels Band, and is currently signed to Tate Publishing. Tate is famous for for carrying artists such as Kenny Rogers and Neil McCoy.
Chamberlain's manager and producer Chris Knight added to the night by making sure the stage show was spectacular with fog machines, lasers and lights.
For more information about Chamberlain, or to find out more about his upcoming performances, visit his website at www.fdcf. net. The letters in the web address are initials of his song titled "Freedom Don't Come Free."
Chamberlain's next performance will be Oct. 26 at the Lucky Star Casino in Concho, Okla. If country is your thing, or of you like a little variety, I recommend you go check him out.
Rating: A
—Chris James
Contributing Writer
To contact Chris James, email pioneerphotog@occc.edu.