LifeShare celebrates National Donate Life month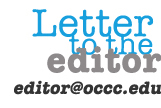 This April, LifeShare celebrates National Donate Life month. The celebration commemorates those who have received or continue to wait for lifesaving transplants. National Donate Life month also serves as a reminder for people to register to become an organ, eye and tissue donor.
There are more than 100 million registered donors in the United States and more than 1.6 million from the state of Oklahoma.
Still, the number of people in need of transplants continues to rise. Now more than 121,000 nationally and nearly 900 in Oklahoma are in need of organ transplants.
"The solution to this problem is to continue to educate the public about the lifesaving effects of donation and transplantation and get them to make their decision known by signing up through their state donor registry," said Jeffrey Orlowski, Chief Executive Officer of LifeShare.
Oklahomans have three ways to register as organ, eye and tissue donors: the first and most common is to sign up when they renew their driver's license. The second way is to go to www.lifeshareregistry.org and sign up online. Those without Internet access may call 800-826-LIFE (5433) and request a donor registration form be mailed to them. Once the form is completed and returned, their name and donation wishes are added to the registry. Each method is equally effective and only one type of registration is needed.
LifeShare is a non-profit, federally designated organ procurement organization dedicated to the recovery of organs and tissue for transplant purposes. We work closely with four transplant centers and 145 health care organizations in the state of Oklahoma to facilitate donation. Additionally, we strive to raise awareness for organ, eye and tissue donation and transplantation through public education.
For more information about LifeShare, please visit www.lifeshareok.org.