Library orders hundreds of new books in preparation for next Big Read event
Students will soon have the opportunity to immerse themselves in 1940s Louisiana, where racism runs rampant and 'an eye for an eye' is a way of life.
The Keith Leftwich Memorial Library has ordered 300 copies of Ernest J. Gaines' 1993 novel "A Lesson Before Dying" in anticipation of the national Big Read program, said Barbara King, Library Services director.
The 256-page book takes place in a small Cajun community, where a schoolteacher tries to help Jefferson — a black man condemned to death for a robbery he didn't commit. He wants Jefferson to get back his dignity before he is executed.
King said the book is being offered as a part of The Big Read, a reading program created by the National Endowment for the Arts to restore reading to American culture.
"It's important to get reading back into society," King said. "In the age of computers, people just don't want to read for pleasure anymore. They've gotten away from it."
According to the Big Read website at www.neabigread.org, "A Lesson Before Dying" has a long history of championing social justice.
"Ernest J. Gaines' 'A Lesson Before Dying' offers a painful yet inspirational tale of institutional injustice and personal redemption. It addresses the biggest theme possible — how one affirms life in the face of death," the website said.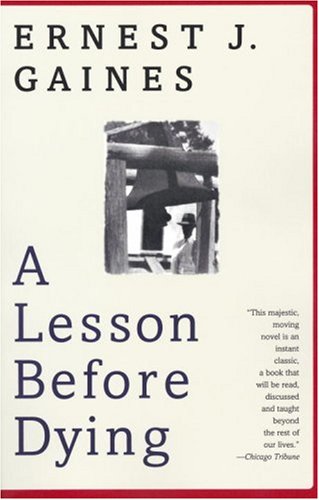 This is the third year OCCC will participate in the program, King said.
"For the past two years, Rose State [College] has received a grant that provided us with the books," she said. "However, they did not receive the grant this year."
King said OCCC faculty members urged the library to continue the program without outside funding.
"The faculty really wanted this," she said. "So we went ahead and purchased the books. They aren't in yet, but they will be soon."
Most of the 300 copies will go to professors for use in their courses, King said. However, all leftover copies will be available in the library for students to check out.
King said the Big Read program, which usually lasts about a month, will start "soon," though she is unsure of exactly when.
After its completion, she said, OCCC will host some sort of event in the fall semester.
"We'll do something," King said. "We just don't know what yet."
Last year, she said, the library hosted a movie screening of "The Maltese Falcon," in commemoration of the Big Read.
For more information, contact King at 405-682-1611, ext. 7315.
Online Editor Whitney Knight can be reached at onlineeditor@occc.edu.