Library offers government database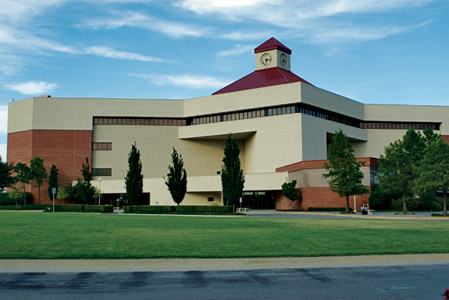 An online database about the U.S. Supreme Court and its role in American politics recently has been added to the library's research offerings.
Dana Tuley-Williams, systems librarian, said the database was purchased at the request of American Federal Government Professor Nate Vanden Brook, who saw the database at a conference and asked to have it at OCCC.
"Vanden Brook wanted students to understand the role of federalism and how the court system has evolved," Tuley-Williams said. "He is using it as assignments for his classes, so the system gets used a lot, because he has a lot of students."
Published by Congressional Quarterly Press, the database is called CQ Press Supreme Court Collection: History and Cases Shaping a Nation. It is a comprehensive database where students can search cases and justices.
This site allows students to see how the cases and justices impacted the law. Another feature allows a student to use it to find a famous case, read the text of the case, and read the commentary of the case.
"There is also a nice section on the Constitution," Tuley-Williams said. "It explains how it has been interpreted by courts."
The Constitution can be found under section: The Supreme Court Explained.
The CQ Press Supreme Court Collection database is a useful tool for any federal government student or anyone wanting to brush up on some American history that has escaped them, Tuley-Williams said.
"The database is free to all students because the college pays for it," Tuley-Williams said. All students pay indirectly through a $2 per-credit-hour library fee that is included in their tuition.
When students are on campus, they can pull up the database from the library home page, but if off campus, students must sign in to use the database. The login information is the same as for the ANGEL login students have.
Tuley-Williams said the library subscribes to another database by the same company, called CQ Researcher Plus Archive.
"It takes topics going on in the government and makes it easier for people to understand them," Tuley-Williams said.
This too is a great tool for those who want to stay up on the latest news, she said.
For more information about the website and library, contact Tuley-Williams at 405.682.7564 or dtuley@occc.edu.