Diversity through art: OCCC Dean offers expertise at 'Dancing in Jaffa' screening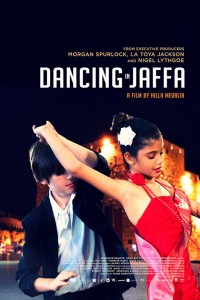 Oklahoma City Community College Dean of Arts Ruth Charnay will participate in a discussion panel this Sunday at a free screening of the documentary, "Dancing in Jaffa".
The movie tells the story of renowned ball-room dancer Pierre Dulaine and his belief that dance can overcome political and social differences. Dulaine teaches Muslim and Jewish children to dance together.
The film is also part of a series of movie screenings organized by The Jewish Muslim Film Institute, which is a project of the Respect Diversity Foundation, said Executive Director Joan Korenblit.
"Since the film is about students learning respect for diversity through the arts, we selected two discussion leaders who are highly accomplished in their areas of expertise relating to the arts; and they inspire enthusiasm when speaking in front of groups," she said. "They are (Ruth) Charnay and Lyn Adams,Children's Theatre Director."
Charnay said she had previously worked with the Respect Diversity Foundation and the Jewish Federation of Oklahoma City on Holocaust education.
When the foundation said they were doing this film screening, which had to do with how the arts can be a part of learning diversity, they asked if she was interested in being on the panel. "I've had an opportunity to screen the film and it's delightful," Charnay said.
Charnay said the documentary is not going for a preachy or pretentious type of message.
"Frankly it's just as much about trying to get kids to dance. As adults we think of these really complex, political, religious situations but for the boys it's really about 'Eww it's a girl!'" she said. "I think everybody is going to have fun watching the film but then also hopefully we'll have the opportunity to engage in a conversation."
Adams said the film makes a significant statement about trust, respect and humanity.
"We have so many bridges to cross, hands to shake and worlds to understand. The statement by Pierre Dulaine at the beginning  of the film says it all 'Dance enables you to get to know another person in a way you can't describe'" she said.
"Come, see this film and you will leave knowing that change can happen, one step at a time."

"Dancing in Jaffa" will be shown August 21 and is free to the public.