Leading expert on Syria to speak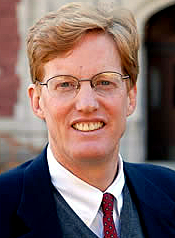 The death toll in Syria is estimated at 200,000 people according to a September New York Times story "Death In Syria." And that estimate is considered low because compiling the number of lives lost is difficult at such a dangerous time in the country.
An even higher number is reported on iamsyria.org. Their website has estimated 250,000 plus deaths in Syria.
There are more than four million Syrian refugees registered, said United Nations Refugee Agency reports as of Oct. 19.
The refugees are fleeing the civil war in Syria where parties, including the Syrian government led by President Bashar al-Assad and groups opposed to him, and the militant group known as ISIS-are committing numerous war crimes, said Political Science Professor Sharon Vaughan.
"The human toll and suffering is just stunning," Vaughan said.
Vaughan said students came to her this fall to ask her what they could do to help those Syrian refugees.
"The first thing I can do as an educator is to get educated about it," Vaughan said, " … and not just by anyone."
Vaughan said when she thought of an expert who could educate both her and the students, the first person who came to mind was Joshua Landis, Center for Middle East Studies Director at the University of Oklahoma and leading expert on Syria.
Landis will speak at noon on Tuesday, Nov. 10, in the Bruce Owen Theater. His lecture will focus on ISIS and Syria, and the crisis of identity for the refugees, said Student Life Coordinator Travis Ruddle.
Vaughan said everyone could benefit from attending.
"This is a chance for all of us to get educated about Syria and ISIS," she said.
Vaughan said with so many countries involved in the current crisis, the global impact is huge. She said educating students on global matters is critical to their education.
"We need to broaden the world for our students and teach them why global issues matter," she said.
"The more we do of that, the better it is for our students."
Vaughan said the impact of the so-called Islamic State on Syria's historical architecture has been devastating.
One such historical site is Palmyra, the ruins of a large city more than 2,000-years-old.
The United Nations cultural agency, UNESCO, has deemed Palmyra a World Heritage site. Since ISIS seized the site in May, they have destroyed many historical artifacts, including two 2,000-year-old temples.
"We're seeing things that we haven't seen since World War II," Vaughan said.
For more information on Landis' lecture, contact Ruddle at 405-682-7683.