Lamar shines on freshman album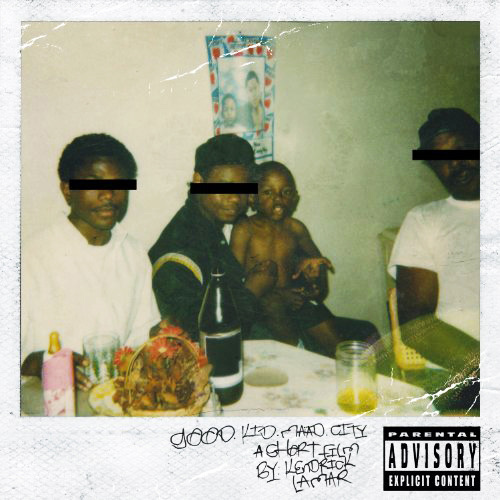 When you pick up the album of Kendrick Lamar's "Good Kid, m.A.A.d. City," on the cover it reads "A short film by Kendrick Lamar." I couldn't have said it any better. GKMC is basically an audio story that satisfies the ears. Kendrick Lamar has become the "Chosen One" in the rap community and this debut album may be the most anticipated album since 50 Cent's "Get Rich or Die Trying."
This album is pure genius from the start to the finish. It starts with a scenario where Kendrick describes being a teenager who is enticed enough by a girl named Sherane that he decides to take his grandmother's van and drive through the infamous city of Compton, Calif., to reach her. Kendrick breaks down in great detail how it is to be a boy who is tempted, yet scared of the situation.
One of the best songs of the album is "Don't Kill My Vibe." This song has an outstanding beat so listeners can't help but nod along. Kendrick and his engineer MixedbyAli have a great talent for altering Kendrick's voice to fit the situation and vibe of the song. Kendrick used that to his advantage in this song.
Kendrick did not have many collaborations on this album, but the one he did have was genius and calculated. Top Dawg Entertainment peer and Watts native Jay Rock may have had the best verse on the entire album with his passionate story on the song "Money Trees." Another great collab for Kendrick was Drake's input on "Poetic Justice." Drake was the perfect choice for the song which is romantic and lyrical.
The only dud on the album is "good kid" produced by Pharrell. It just did not fit with the others and Pharrell's hook just wasn't one of his best works.
"m.A.A.d city" really stood out to me because it had a great beat and it's a song that could be played in the clubs where Kendrick's music is usually not played.
The final song on the album is called "Compton" which has Dr. Dre and Just Blaze's fingerprints all over it. From the loud, dramatic drums of "Just Blaze" or the sonic sounds of Dre it is a great collaboration of production which allowed Kendrick do his thing and represent for his hometown city.
Unbelievable album overall.
Rating: A+
—Brandon Willis
Sports Writer
To contact Brandon Willis, email sportswriter@occc.edu.