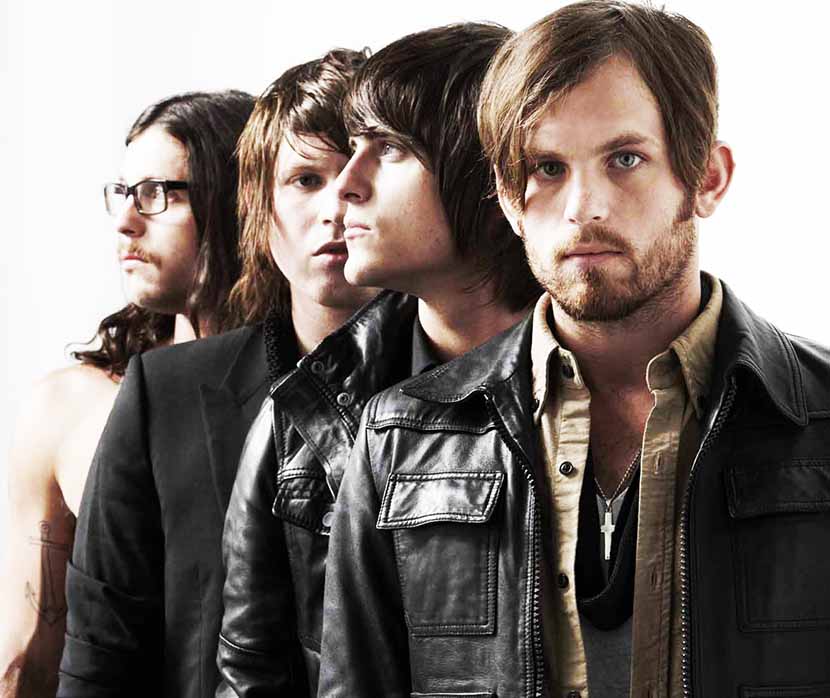 American rock band Kings of Leon are gearing up for the release of their sixth studio album with a couple of pre-released tracks.
"Supersoaker" and "Wait For Me" from "Mechanical Bull," the group's first full-length release since 2010's "Come Around Sundown," are being offered as a preview of what's to come from the full album.
The verdict? Based on these two songs alone, it's hard to say what "Mechanical Bull" will sound like, but I'm betting it won't be entirely good.
It seems fair enough to say that time hasn't always been kind to the Kings. While they enjoyed success early in their career in the UK, they remained largely unknown in the U.S. until the release of their album "Only By the Night" in 2008. A few hits came out of the album, there was a lot of mainstream radio play, a huge tour that took the boys all over the world, and in a more grim light, a lot of unhappy fans.
Fans who had been fond of KOL from the beginning felt that their favorite band had "sold-out."
2010's "Come Around Sundown" was supposed to be a departure from radio-friendly hits that would take the band's music back to the homegrown Southern rock they played when they formed in 2003. What was released, however, was an album that sounded contrived — it lacked authenticity. To put it mildly, the album was mediocre and hardly a success.
Kings of Leon took a three-year break — all four of the members of the band married and most had children. They began working on "Mechanical Bull" in early spring.
The first promotional song released was "Supersoaker," which sounds a great deal like any of the songs from the band's sophomore album. While lead singer and lyricist Caleb Followill's writing abilities seem to have improved gradually over the years, a good lyric or two isn't enough to save this song. While "Supersoaker" isn't bad, it's underwhelming.
More recently, another song called "Wait For Me" was released. Again, it's more of the same: a familiar melody, a familiar tempo. And again, the song isn't bad. Neither song released has been a complete disaster, but sometimes OK just isn't good enough.
While I'm glad Kings of Leon aren't making bad music, I find myself wishing that they were still making good music.
It's entirely impossible to recapture the magic of earlier albums, but it seems like that's all the Kings are ever trying to do: recreate something that people liked, instead of making something they themselves like.
There's a definite disconnect between the artists and the music they're making, and it makes for a more than lackluster listening experience. Rating: B-