June application deadline approaches quickly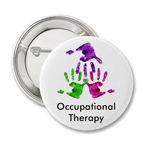 June is the deadline to apply to the Occupational Therapy Assistant program, a two-year course of study for students interested in a health care profession, said OTA Professor Reeca Young.
Occupational therapy assistants work with clients of all ages, leading to the greatest possible level of independent living, Young said.
Young gave three examples to what an occupational therapist assistant could be working with.
Some examples are a senior adult who has had a stroke, a young soldier who has post traumatic stress disorder, or a child with autism, she said.
Young said every fall semester the program accepts 20 to 24 students, with around 60 to 70 applying and qualifying.
Qualifying for the program is based solely off of eligible applicants who have been ranked according to GPA, Young said.
The remaining applicants will be placed on an alternate list.
In the past two years the numbers have been increasing for students qualifying for the program but the number accepted has stayed in the same range as before.
"In the future, we hope to be able to have another flex-track program to create more room for other students," Young said.
"We want to let them be able to move at a slower pace for those who are going to school and also have a full-time job."
Young has been a full-time professor of OTA at OCCC for seven years.
Throughout the two-year program, each student is required to do field work along with class work.
Fieldwork is set up through the program and gives students on-site clinical experience.
Occupational therapy assistants are used in a variety of areas such as hospitals, skilled nurse facilities, public school systems, out-patient clinics, communication based agencies, and private homes.
In the fourth semester of the program, each student is required to work full-time off campus at a clinic that has been set up for them by the program, working around 40 hours a week, Young said.
OCCC has contracts with about 40 different clinics located from Edmond to Norman, hoping that the students can work near where they live. This benefits students who were commuting long distances to class, Young said.
Young recommends students join SOTA, the Student Occupational Therapy Association, which is a club for the students in the program.
This club is a good way for the students to meet other students in the program and make contacts for the future.
Upon graduation from the program, graduates are eligible to sit for the National Certification Exam for the Occupational Therapy Assistant.
Once students pass the test, they can apply for a license from the state.
Deadline for the program is in June and applications are online. For further questions, contact Young at ryoung@occc.edu.
Additional information on SOTA can be found in the office of Student Life located in the Main Building near the Coffee Shop or by visiting their website sign up at https://occc.campusgroups.com/club_signup.
To contact Bailey Gatewood, email onlineeditor@occc.edu.