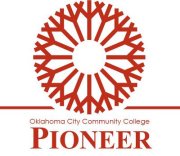 College journalists from across the state met April 5 at Oklahoma State University for the annual Oklahoma Collegiate Media Association conference and awards ceremony.
OCCC Pioneer staff took home a total of 26 awards this year, including first place in the General Excellence category for two-year college newspapers.
The morning began with workshops covering topics like investigative reporting, sports writing, open records and mobile reporting.
Journalism students also had a chance to interview for jobs with news organizations. Employers included The Elk City Daily News, Enid News and Eagle, The Express-Star, Oklahoma Watch, Stillwater News Press, Wesner Publications and Woodard News.
Workshops were followed by the 26th Annual Paul Miller Lecture. This year's guest speaker was award-winning journalist and author of "The Good Girls Revolt" Lynn Povich.
ovich spoke about the topic of her book — her experiences as one of 46 women who sued Newsweek magazine in 1970 for sex discrimination.
Pioneer Police Reporter Buffie Brown had one word to describe Povich's presentation — "inspirational." The conference concluded with the awards ceremony luncheon.
"I was really surprised at how many of my entries won. It felt like the perfect end to a year at the Pioneer." Pioneer Photographer Chris James said, who won 9 awards for photography.