It's too easy to miss campus events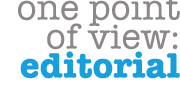 OCCC students are possibly missing out on participating in cultural events or hearing speakers because Student Life often fails to adequately promote the events it sponsors.
Recently, several students and employees were surprised to hear a lunchtime performance by a Hispanic band in the student union. When asked what type of promotion was done for the event, Service Learning and Student Life Programs Coordinator Katie Treadwell said it could be found on the Student Life calendar.
A check of the calendar Nov. 22 didn't turn up anything about the event although the November calendar for the entire month is still visible.
But that isn't the real problem.
Why would the event only be posted on the Student Life calendar? With a print and online student newspaper that offers free campus highlights and three Facebook accounts — one maintained by Student Life, one maintained by the Pioneer student newspaper and another maintained by the college — where free posts can be made, all college events should be heavily promoted from the time of their inception to the time of the event actually happening. Why should a student have to regularly jump through hoops to access the Student Life calendar? Isn't Student Life supposed to be about helping students?
A check of the Student Life Facebook page on Nov. 22 showed it was last updated Oct. 14, more than a month. The same goes for its Twitter account.
Student Cinnamon Russell agrees that more promotion needs to be done. Russell said she missed out on the Hispanic band and a student singing in the union at the beginning of the semester.
It is remarkable that artists are invited to OCCC and are paid with college money — student fees — but Student Life often drops the ball in getting the word out. Then, on top of that, its employees refer people to a calendar online to find the events. How difficult would it be to spend a few minutes each day promoting upcoming events via all of the available free media outlets?
OCCC's population is large enough to be a community of its own. We could have a great impact on the careers of various artists and speakers we bring in.
Plus, many people attending OCCC are strapped for extra cash or time, so being able to see a free performance or listen to a speaker might be a luxury.
Those amazing events that someone is taking the time to schedule deserve to be promoted with just as much thought.