It's time for P!nk to grow up musically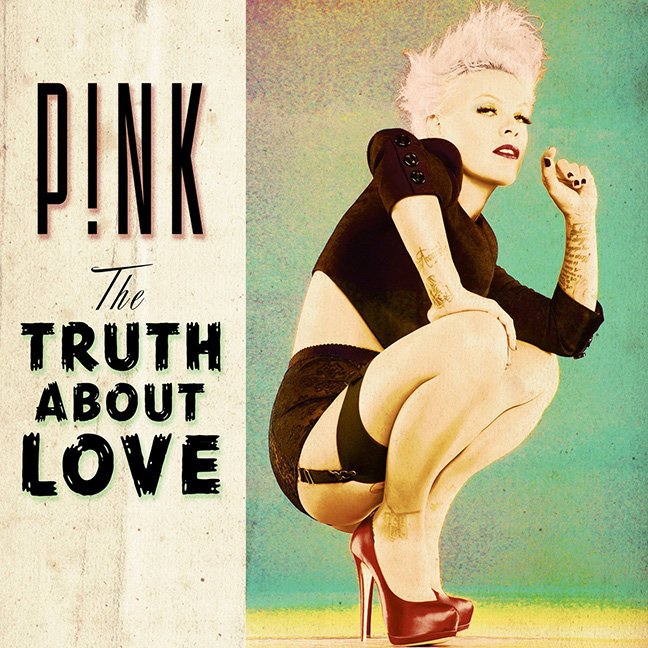 With nearly four years since her last album, P!nk's sixth studio album "The Truth About Love," has finally arrived.
Released Sept. 18, the album includes 13 tracks with both solo vocals and collaborations with other artists.
The first couple of tracks get the party started with some upbeat pop tunes including the hit single "Blow Me (One Last Kiss)" which has recently received frequent radio play.
The album continues with several ballads back to back including "Just Give Me a Reason" in which P!nk performs a duet with F.U.N. lead singer Nate Reuss. Not only is the lyrical content of the song superb, but the two performers' vocals mix together surprisingly well. About midway through the tracklisting, the album starts taking a turn for the worse.
P!nk seems to be following in the footsteps of fellow singer Avril Lavigne by writing and performing songs not appropriate for her age. And, while it is not uncommon for P!nk to use profanity in her music, it's over the top this time around.
To top it off, P!nk performs a duet with Eminem in the song "Here Comes the Weekend" which does nothing to highlight her talent.
While the album has potential, it significantly fails in many areas.
The track listing is filled with too many ballads and P!nk's use of some phrases cover what could be truly beautiful lyrics.
Being that P!nk is married and a mom of a young child, it seems to me writing about heartache and breakups would be a thing of the past but that seems to be the subject she writes about best.
Overall, I believe P!nk has the ability to write songs that truly touch the heart and soul as seen in previous albums. However, this is not as apparent this time around. I find it hard to believe a performer as passionate as P!nk is capable of producing music such as this.
While there are a few songs I enjoyed, it is unlikely I will buy the entire album. It is truly an album only dedicated P!nk fans will appreciate. My suggestion: skip out on buying this album or if you must, buy the clean version. Your ears will thank you.
Rating: C+
—Erin Peden
Staff Writer
To contact Erin Peden, email staffwriter1@occc.edu.