iPhone app classes launch in fall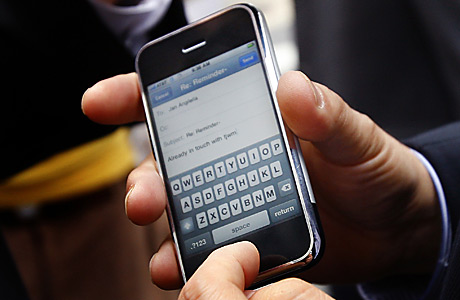 An iPhone and iPad applications class is in the process of being created in the Computer Science division, said computer science professor Haining Chen, who will teach the course.
It will be offered in the fall of 2011 at 11 a.m. on Tuesdays and Thursdays.
"A lot of students have iPhones, so when we ask them if they want to code their own programs for the iPhone, many students say yes," Chen said.
"I think people do programming for a variety of reasons. We want to emphasize that programming is fun."
An application, or app, is a program that is used by computers and phones that can be used for a specific purpose. They range from games and entertainment to being able to control your computer from afar.
Chen said his goal for the class is to increase the awareness of programming for Macintosh products.
"OCCC has classes for Windows and Linux programming, but not many for the Mac," Chen said.
"The department is trying to get students aware of Macintosh programming."
Students do not actually need to own an iPhone, iPad, or even a Macintosh computer to enroll in the class, Chen said.
The college's computer laboratories will be the medium of creation.
The only requirement for the class is to have a basic knowledge of programming, either taught from a class at OCCC, or from another source.
"The computer science department is always trying to catch up with the latest trend in the industry, and I think that the mobile phone application has a wide application area, so this may suit the needs of the industry," Chen said.
"An advantage of this course is that at the end of the class, the student may submit an application to Apple as a product if it passes the screening that Apple has in place," Chen said.
Chen said the college may branch out into other application classes for devices such as the Android, another type of mobile phone.