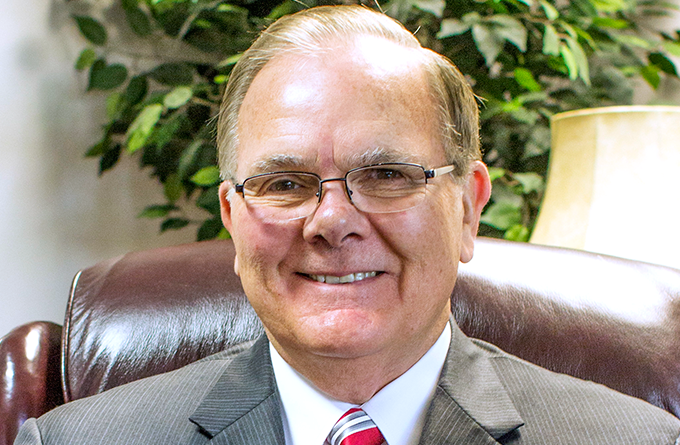 Dr. Jerry Steward, OCCC's 10th president, will be inaugurated at an investiture ceremony at 2 p.m. Friday, Oct. 30 in the Visual and Performing Arts Center Theater.
Executive Vice President Steven Bloomberg said it has been more than two decades since OCCC has had an investiture ceremony, something he said is the academic world's form of a presidential inauguration.
He said the ceremony will include the transferring of two office symbols — the presidential mace and medallion — to the new president.
"It's a really historic event in the timeline of any college or university," he said.
Speakers will include Congressman Steve Russell, Representative Jon Echols and Oklahoma City Vice Mayor Pete White, Bloomberg said. Faculty members and students will also take part in the investiture.
Bloomberg said while the ceremony will focus on the president, it will primarily place a spotlight on OCCC's future.
"It's an opportunity for the college to be at the forefront of the community because the new president will talk about his agenda for the future," he said.
Steward said he hopes many students come to the ceremony, and faculty, staff and members of the community are welcome to come as well. He said the investiture is to bring attention to the impact OCCC and its services have on the community.
"It's about this college, not about me, and how important the college is to the community," he said.
Bloomberg requests that all attendees RSVP by contacting Special Events Coordinator Aislinn Burrows at aislinn.v.burrows@occc.edu or call 405-682-1611, ext. 7290.
For more information, contact the President's Office at president@occc.edu or call 405-686-6207.