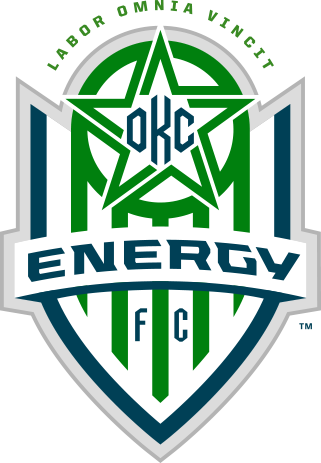 For anyone who has seen me around campus, it is possible you have seen me wearing an OKC Energy FC shirt, of which I own three. I am a huge soccer fan, and my love for soccer is only outweighed by my love for college football, and the Oklahoma City Thunder.
Energy FC recently finished their second season in the United Soccer League (USL), and are already having success early in the history of their organization. But if you are like me and have been waiting for professional soccer in Oklahoma City for a while, you'll remember the rumors about the team that was supposed to come to Oklahoma City before Energy FC.
I'll cut to the chase and confirm that the rumors ended up being true. The rumored team did end up coming to Oklahoma City, only a few years later than planned. That's right, I am talking about Rayo OKC.
Rayo OKC, for those who do not know, is the newest addition to the North American Soccer League, or NASL, and is owned and operated by Rayo Vallecano. Rayo Vallecano is located in Madrid, Spain, playing in the Spanish La Liga, the same league as Real Madrid and Barcelona.
The plan is for Rayo OKC to act as a reserve team for Rayo Vallecano, and to not only give players a chance to play somewhere new, but also to bring a "higher level of soccer to Oklahoma." That is a direct quote from someone, I can't remember who off the top of my head.
On paper, this seems like a decent idea. Reserve teams are used all around the world. The idea of bringing a higher level of soccer to a place like Oklahoma City is great for a city that desperately wants to house a Major League Soccer team within a decade.
However, there are a few things that do not add up. For starters, the location of this team. Why did Rayo Vallecano think Oklahoma City, of all places, is a good location to put a team? Especially when Oklahoma City already has another soccer team?
Our city does enough to support Energy FC, but could it really support two teams with conflicting schedules? And if one team will fall, which will prevail? The team which already has an established fan base and success at it's level? Or the team with a "higher level of play"? And will Americans even know enough about Rayo Vallecano, an average at best, first division Spanish team, to care to support it?
This brings me to problem number two. Is the level of play really higher? Let's break it down. Real Madrid Castilla and Barcelona B, the reserve teams for their respective clubs, as well as many other reserve teams, play in the third division of soccer in Spain. Rayo Vallecano's current reserve team does not even play at that level, as they played so poorly last season, they were relegated to the fourth division. The players who would be playing for Rayo OKC would be these same players.
In U.S. soccer, there is no clear second tier league behind the MLS; both NASL and USL fight for that spot, and there are teams in each league better than some teams in the other. Both of those leagues are more than likely playing at around the same level as the third division in Spain, where Real Madrid's and Barcelona's reserve teams play. So why are we so excited about the "higher level of soccer", when we don't even know yet if it will actually be higher?
These issues, along with many other small ones, make up part of the largest issue. With all of the risk associated with putting the team here in Oklahoma City, is it worth the investment? Especially when Rayo Vallecano fans are complaining that the club is spending money on a foreign partnership, when it could be supporting its failing domestic operations, this question is the most crucial.
However, what's done is done. Rayo OKC are here, and will attempt to coexist with Energy FC, if not beat them out for most dominant soccer team in Oklahoma City. We can only sit back and watch as these teams try to exist despite the other. Who will prevail? Only time will tell.
Energy FC begin their 2016 campaign in the spring, and play their home games at Taft Stadium near Northwest 23rd street and May avenue. Rayo OKC will start around the same time, and play their home games at Miller Stadium in Yukon, Oklahoma. The worst case scenario is that neither can exist, so go out and support these teams.