Intramural options planned after spring break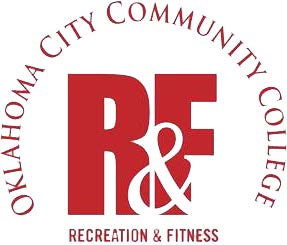 OCCC's Recreation and Fitness department's current focus is getting students into the gym through activities such as intramural sports, said Sports Assistant Matthew Wright.
"We're going to really try to get the intramurals going after spring break, having three or four options every week for students to participate in," Wright said.
Earlier this semester, he said, basketball practices tied up the gym almost every weeknight. Since that sport has ended, Wright said he plans to offer more sports.
"I'm planning for a couple more sports to add after spring break," he said.
"If you just check the website the rest of this month, I'm probably going to have it all posted before March starts."
One new intramural sport recently announced is volleyball. It will begin March 9 and last through April 13, Wright said.
He said teams will play each night from 6 to 9 p.m., and would have a season format similar to the intramural basketball.
"We'll do a season and if the turnout during the season is really good, then at the very end, we'll do an end-of-the season tournament — just like with the basketball."
Intramural sports have been a great way to make new friends and get active for student Max Ivie. In his first semester at OCCC, Ivie said he has already participated in intramurals.
"I just moved here and that's how I made friends," he said. "It's fun just getting to be active out here."
Wright said as well as the addition of new sports to the Intramural mix, an upcoming dodgeball tournament will be moved from its current dates of March 5 and 6 to a later, currently unannounced date, after spring break.
"I have it scheduled during the NAIA swim meet," Wright said.
"I know in here it's going to be all hands on deck, so I'm not going to be able to focus on intramurals that week. So it's definitely going to have to be pushed back."
For more information, contact Wright at 405-682-1611 ext. 7684, or at matthew.j.wright@occc.edu, or contact the Recreation and Fitness department directly at 405-682-7860.
To contact Claytono Mitchell, email sportswriter@occc.edu