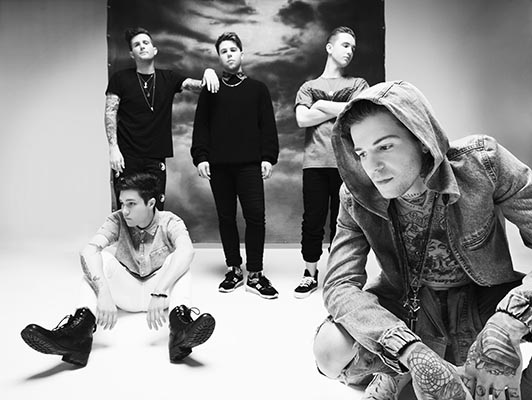 Alternative rock/indie-pop band The Neighbourhood recently released their debut album, "I Love You." The band's first full-length album has taken off straight out of the gate and, with just one listen, the reason for the sudden success of the California fivesome becomes apparent.
With memorable vocals and melodies, hypnotic musicality and strangely haunting lyrics, "I Love You" is undeniably addictive.
The second single from the album, "Sweater Weather" took the highly desired number 1 spot on the U.S. Billboard Alternative list in June. From there, the success of The Neighbourhood became an undeniable fact. Although the album was met with largely mediocre reviews from critics, I would have to argue with that consensus.
While "I Love You." is by no means a masterpiece (nor is it the fledgling band's pièce de résistance), I think it serves well in its purpose — to make The Neighbourhood a known presence in a world where having one recognizable song can either make or break you.
Some of the songs on the 11-track album are a bit more memorable than others. The breakout song "Sweater Weather" is far more melodic than "How," the track that opens the album. Overall, "I Love You" is brooding and abrasive, and more dark and atmospheric than I expected from an indie-pop band. Heavily distorted guitar and strong drum beats combine well with wistful vocals to create a melancholic, dreamy sound.
It makes for an enjoyable listening experience — on the surface level if nothing else. However, an in-depth listen to the words can lead to a bit of frustration with how shallow and vapid some lyrics can be. Still, the bad is few and far between.
Overall, the album is good and doesn't disappoint — at least not too much. It's something to listen to in the car, on long drives with the windows rolled down. The band made a wise decision releasing the album during the height of the summer.
"I Love You" isn't the best The Neighbourhood can do but it's an admirable start. Very seldom does a band this promising come along with such a strong debut. I'm looking forward to what else The Neighbourhood has in store.
Rating: B+