Hula hoop fitness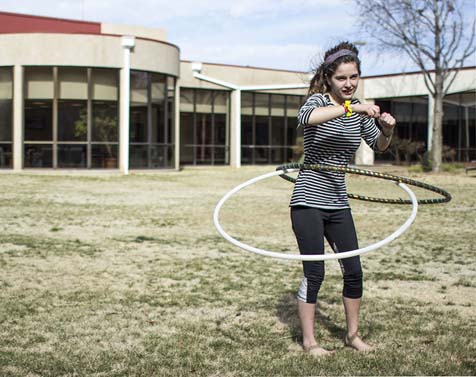 ETHAN COOPER/PIONEER
Physics major Jaeson Pemberton hula hoops in OCCC's courtyard Jan 29. Pemberton said she hula hoops because it's good for clearing the mind.
"It's good exercise and gets you outside in the vitamin D which is really important for positiveness," she said.
Students also can stay in shape by taking advantage of the many free fitness classes offered on campus. To see a full listing, visit http://www.occc.edu/rf/wellness-classes.html.