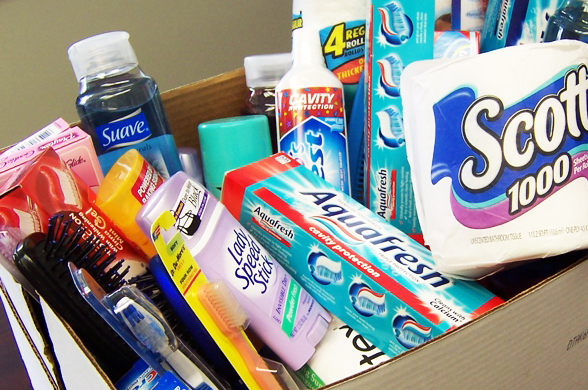 It's a simple gift for the homeless: winter cap, pair of gloves, scarf, pair of socks, hand sanitizer, tube of lip balm, deodorant, rain poncho, box of tissue and a washcloth.
"The small items we often take for granted each day could be life changing for others," said diversified studies major Lisa Lasater. "We all know how hard it can be to battle the cold temperatures and freezing winds of Oklahoma."
Lasater and the FAN club, the Future Alumni Network, are working to collect these 10 items in the "10 or 10 Challenge."
Club members are now seeking donations from OCCC faculty, staff and students in order to assist local homeless people this holiday season.
The drive began Nov. 25 with the goal of creating "compassion kits" for the City Rescue Mission and other homeless shelters in the Oklahoma City area.
The FAN Club is asking people to donate some of the 10 items listed for the compassion kits or make a $10 donation so the items can be purchased.
The FAN Club began this charity drive on the heels of their successful Thanksgiving drive which was able to provide full Thanksgiving meals to more than 60 people in single mother families, Lasater said.
"In addition to asking people to donate, we are challenging them to ask at least two other people to donate as well," she said. "The more we raise awareness about the challenge, the more lives we can positively affect."
Donation booths will be located at the Student Life office located on the first floor of the Main Building, Library Room 102 and AH Room 1D4A until Saturday, Dec. 13.
For more information contact Lisa Lasater at lisa.d.lasater@my.occc.edu.