Help support The Little River Zoo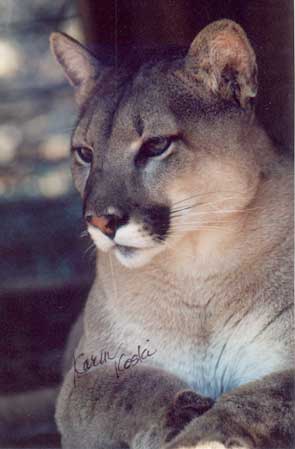 Calling all animal lovers: an Oklahoma staple is in desperate need of your assistance.
I found myself moved to tears last week as I watched a News 9 feature on the Little River Zoo. For those of you who don't know — and even those of you who do — the zoo is an integral part of Norman and an incredibly worthy cause. Opened to the public in 1996 as a non-profit educational facility, today the zoo houses nearly 350 animals and sees more than 50,000 visitors walk through its gates each year.
Unfortunately, those gates could soon be closed for good.
With tears in her eyes, zoo director Janet Sadler-Schmid described to reporters the zoo's current financial woes. Monetary resources have run dry, workers' hours have been cut back, and Sadler-Schmid fears she will be unable to make the next payroll.
So, you may be thinking: Why all the fuss? It's just a zoo, right?
Actually, it's not. The Little River Zoo is more than just your average zoo. It is an educational, rehabilitative facility dedicated to helping animals and people alike. According to the website, while visiting the Little River Zoo, each visitor is "taken on a journey through a wooded paradise to meet hundreds of animals — many who came from rescue situations, and some who did not. Each of these animals has a story to tell and a lesson to teach. The tour guide, or animal interpretation, relays the personal history of each animal to the guests, and shares some amazing and memorable facts about each animal and how it finds its way to survive in an otherwise-harsh world. Then, the guide takes those amazing qualities — all of which are part of us as human beings — and reminds us of the importance of those qualities in our own lives for us to become the best version of ourselves that we can be. Through empathy, children can naturally learn to be kind and compassionate towards each other and all life on this amazing planet we share. So, although we have animals in the traditional sense like a zoo, it is a zoo like no other. It is not just about animals, but also about people and our connection with all life. The animals are the teachers to remind us of our own humanity."
Losing a place such as this to today's shoddy economic situation would be a crime, a travesty and a stab through the heart of not only Norman, but the entire state of Oklahoma.
Luckily, there is still time left — though not much. Therefore, I challenge everyone who reads this blog to do your part. If you can donate anything — pennies even — it will help immensely. If you are too strapped to do so, then at least spread the word. Tell your friends, families, and co-workers.
If you are interested in donating, visit the Little River Zoo website at www.littleriverzoo.com or call 405-366-7229. Together, we can save a little piece of heaven here on earth.
"Never doubt that a small group of committed people can change the world. Indeed, it is the only thing that ever has." —Margaret Mead