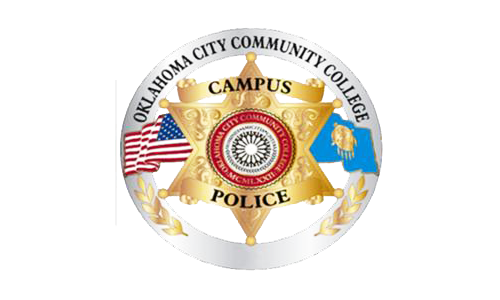 A student falling out of a chair and losing consciousness, personal property larceny, minors having sex on campus and a fight in the General Dining Area were among incidents reported to campus police in recent weeks.   
    EMS professor Jason Mark Weger said around 6:25 p.m. Nov. 23, a student, whose name is redacted from the report, suddenly fell over backward from his chair, and struck the back of his head on the floor in the Health Professions Center, room 109.  Weger said the student had lost consciousness for around 15 seconds.
   Campus police officer Mark Vaughn said he noticed a small scrape on the back of the head of the student. The student was then transported by EMSA to OU/Presbyterian Hospital for evaluation.
   A day later, on Dec. 3, student Andre Pierre Wesley, 20, reported to campus police about his stolen laptop. Wesley said from 2 p.m. to 5:30 p.m. the day before, on Dec. 2, he left his backpack inside the men's locker room of the OCCC Recreation and Fitness Center, and did not secure the locker with a padlock.
   He said when he came back, he noticed his Hewlett-Packard laptop, which values around $420, inside the backpack had been stolen. Wesley was unable to provide serial numbers or other means to identify the laptop. Campus police were unable to identify a suspect through video surveillance.
Two minors, whose names were redacted from the police report, were reportedly having sex in a blue 2002 Dodge Ram truck in parking lot A North around 7:54 p.m. on Dec. 4. Officer Patrick Martino approached the vehicle after noticing fogged windows and saw frantic movements from the male and female. Officer Martino asked the minors what they were doing, and the male responded "we are having sex."
  Martino asked for their driver's license and realized the passenger did not have a license and the driver only had a learner's permit. Both parties were served an Order to Leave Oklahoma Community College (signed by their parents) and were released to the custody of their parents at the OCCC Campus Police Department.
   A fight was reported on Dec. 12 in the General Dining Area of OCCC. Officer Zachary Andrews arrived at the scene after being notified and noticed two College Union organizers, Karene Leigh Lynch, 56, was on the ground, and Sarah Michelle Lynch, 27, was holding a clump of her own hair. The third involved party, Sherri Rains, 45, was outside. All three involved parties were required to complete written statements.
   EMSA was contacted and examined injuries. Karene Lynch and Sarah Lynch were allowed to stay on campus, as Rains was given a Trespass Notice and taken to the hospital by her friend.
   Karene Lynch said the fight happened when her family were holding the annual Christmas party in campus. "This woman showed up, she wasn't on the list, she was not invited, she has been asked repeatedly to leave, and she made a way in anyway," she said.
   "She started to have an arguement with my daughter and I'm afraid that she was going to attack my daughter, so I stepped in between them and I told her 'this is my party and I am in charge here, you need to leave'," Karene Lynch said. "It happened so fast, she was just cut me and said she was not going anyway… then she pushed me first," Karene said.
   Pioneer staff was unable to contact with Rains based on the number she provided to campus police.  
   Some information was redacted from the reported under the direction of Marketing and Public Relations Director Cordell Jordan, who said names are redacted "according to OCCCPD Standard Operating Procedures involving information released and information withheld."
  To obtain a copy of the procedure, email cjordan@occc.edu.