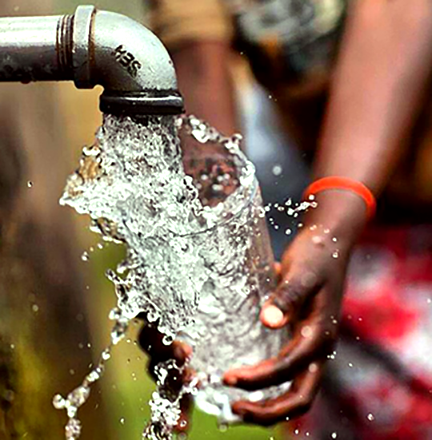 By posting on Instagram, a person could win a $50 Amazon gift card.
Students, faculty, and staff can post a picture or a 15-second video on why water matters to them to compete in the library's "Water Matters" Instagram competition.
Maybe it's the flowers in your garden brought to you by water, or the ice cold glass of water you drink after a hot run.
Maybe it's that, according to the World Health Organization, one sixth of the world's population has no access to adequate sanitation, a fact that kills one child every 20 seconds.
"I'm looking for, and I hope we get, a variety of totally different ideas." said Librarian Rachel Butler.
The contest will begin Monday, Oct. 5, and close at 11 p.m. Wednesday, Oct. 21, Butler said. All OCCC students, faculty, and staff are eligible to enter, she said.
Butler said the winner will receive a $50 Amazon gift card and will be judged based on execution of water theme, creativity and originality.
Another gift card will be awarded to the photo or video with the most "likes."
"I'm looking for a way to get people involved in a way that would be different from going and having an interesting Brown Bag lunch presentation."
For more information, visit www.libguides.occc.edu/water/contest.