Gym a resource for summer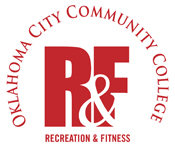 After a semester of growth in terms of popularity for the Recreation and Fitness department, Wellness Center Manager Brooke Dresel says the Wellness Center will remain open during the summer.
While the spring semester is coming to a close, students that have been using the Wellness Center on campus won't have to worry about finding a new place to work out, said Dresel.
The summer hours for the Wellness Center begin on May 31. The weight room and cardio room will be open from 6 a.m. to 9 p.m.  Monday through Thursday, and 6 a.m. to 6 p.m. Friday. The gym will be closed Saturdays and Sundays.
"We wanted to keep the exercise equipment available for students who plan on regularly being here in the summer," said Dresel.
"The workout equipment has been very helpful for a lot of students, and we want to keep that going."
The gym, which is free to any OCCC student with a student ID, received a massive overhaul last summer and the equipment is on par with a lot of other gyms that require monthly memberships.
Students agree with Dresel, saying it will be convenient to know that the gym will remain open in the summertime.
In addition to the weight room and the courts remaining open, the fitness classes offered on campus will also still be available during the summer.
"The fitness classes will continue throughout the summer but students should check to ensure that no changes have been made. Periodically, we may move a few classes but changes will be few.  We will post any changes to our Facebook page as well as the OCCC Recreation & Fitness page."
The biggest change from the spring schedule is the lack of intramural sports that normally run through the semester.
"We won't have any of the intramurals during the summer," she said. "We wouldn't have enough interest with the amount of people [on campus.]"
For more information about the summer schedule at the Wellness Center, students can stay up to date by heading to http://www.occc.edu/rf/index.html, or by calling the office at 405-682-7860.