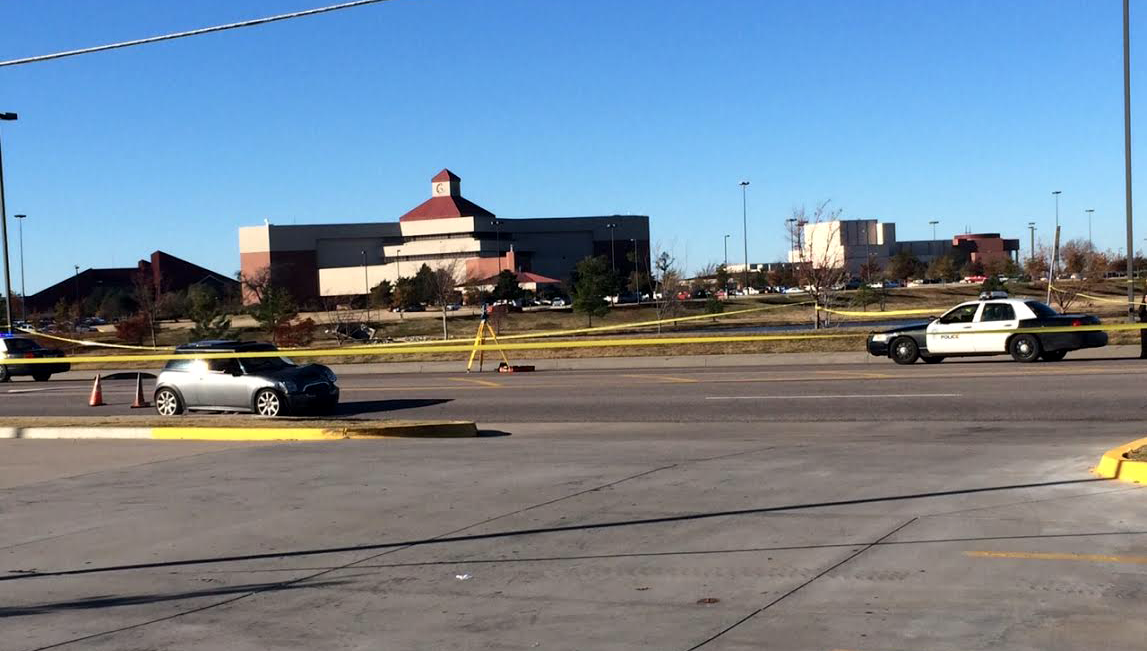 A gunshot victim who later died was the passenger in a car that wrecked in front of the Braum's located at S.W. 74th and May Avenue shortly before 8 a.m. Wednesday morning.
The accident closed May Avenue for two hours.
The victim was transported to an area hospital where he died, said Police Master Sgt. Gary Knight, Oklahoma City police department assistant public information officer.
The victim was shot at an apartment complex west of I-240 Service Road and S. Santa Fe Avenue, Knight said. He did not identify the man who died.
Knight said it is unclear what led to the shooting. The victim was a passenger in a gray Mini Cooper which rear ended another vehicle, he said.
Knight said the driver left the scene of the accident. The driver later was found by police, but was not arrested, Knight said.
OCCC police closed May Avenue, so city police could investigate, according to a campus alert sent through OCCC's emergency notification system.
"There is not a threat to OCCC in regards to this investigation," the alert read.
May Avenue was reopened about 10 a.m., according to an additional campus alert.
Follow us on Twitter @OCCCPioneer for more updates.