Guestroom Records vinyl heaven on Earth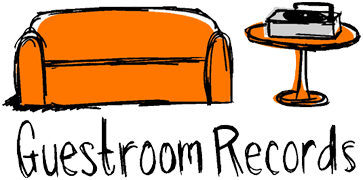 Looking to spin some new vinyl? Guestroom Records is your place. Located on Main Street in Norman, Guestroom is stocked with music — new and old — to fill your musical tastes.
As you walk in the store, it is easy to become overwhelmed. Dozens of bins filled with hundreds of records waiting to be discovered line the store's brick walls. While a few newer artists' albums are featured towards the front, the majority is older music. Organized in alphabetical order, customers will have no problem finding their favorite artist.
Perhaps the coolest part of the store is the clearance section. Being that this section of records is placed in no particular order, it can sometimes be tiresome looking through it. However, it is often the most rewarding. It's common to find well-known albums in excellent condition for only $1 in this area. I have walked out of the store many times with 10 plus albums and not spent more than $20.
Whether you are looking for your favorite '80s album, unique tunes or simply something for decor, the clearance section is definitely the place to look.
Guestroom has more than records to offer, however. CDs and cassettes also can be purchased. Need something to play your records on? Guestroom sells record players too. Have some music you no longer want? Guestroom will buy it.
In addition to selling music, Guestroom also offers a wide range of T-shirts, mugs, keychains, and more — all with the Guestroom logo — as well as local artwork for purchase which can be seen on display throughout the store.
The atmosphere of Guestroom Records is very laid back. The staff is nice, the merchandise is awesome and they always have cool music playing. I could easily spend hours there, searching for music.
Guestroom also hosts many events in its store throughout the year, including various live concerts, album release parties and even a celebration of National Record Store Day.
If you can't find exactly what you're looking for, there are two other Guestroom locations —one on North Western and another in Bricktown.
Rating: A