Graduates prepare for May 17 commencement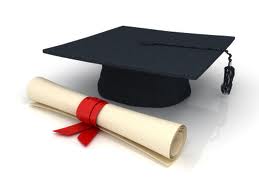 The following students have applied for May graduation. Diplomas will be granted after credentials are completed and degree requirements are met.
Kimberly Abel, Christopher Ackon-Mensah, Ann-Marie Adams-Parsons, Kare R. Adams, Zachary Addison, Babatunde Sunday Adeyemi, Gilley Aguilar, Olalekan Sheriff Ajala, Juliana Akabua, Funke Fisayo Akinwale, Lara Al Smadi , Mitchell Aldridge, Yvonne Alex, Aaron Douglas Allen, Ashly Allen, Scott Allen, Shalya Allen, Tenesha Alvarez.
Kenneth Anderson, Mandisa La'Mone Anderson, Meagan Anderson, Michelle Anderson, Natali Angulo, Betty Arduine, O'Tika Arnold, Jessica Ashworth, Ruby Asif, Susan Atnip, Rose Mawuli Attipoe, Ciria Avalos, Gabriela Ayala, Tyler Bacon, Jennifer Bain, Ian Baker, Trisha Baker, Michelle Baldwin, Tucker Ballinger, Shaquita Banks.
Jacqueline Barbee, Marco Barbosa, Eric Bares, Brooke Barger, Covey Barlow, Jamie Barnes-Polski, Gregory Barnhill, Amber M. Barrett, Adam Barton, Alexandra Bass, Scott Batary, Raul Candelario Becerra, Dawn Beck, La Dawn Beckman, Shannon Beckman, Nicholas Bekker, Belkis Benitez, Angela Beson, Jack Beyer, Tarakay Biggs, Brittany Billiot, Jordan Birdwell.
Feladayo Trini Birts, Shrabba Bista, Taysha Bitseedy, Cale Black, Jessica Black, Michelle Blaine, Robert Blair-Platt, Kristina Blalock, Alyssa Blazer, Jennifer Blevin, Johnathan Bluemlein, William Bohanan, Alicia Bonds, Christopher Bookout, Billy Botone, Blake Braden, Caitlin Brasel, Amy Brooks, Jackie Brooks, Mark Brooks, Kristen Broussard, Marcy Brown, TonyRay Brown, Blake Bunch, Morgan Bunch, Ashley Burchett, Mark Burgess II.
Joseph Blake Burks, Michael Burnette, Sarah Byars, Andrew Cadaret, Genesis Cadena, Astrid Calairo, Sara Caldwell, Whitney Calley, Kimberly Campbell, Joseph Camperson, Kim H. Cao, Tiffany Ngoc Cao, Amador Cardoza, Roman Carothers, Stephanie Carpenter, Jacqueline Carrington, Crystal Carroll, Jacquelyn Carter, Jason Carter, Kye Carter, Megan Carter, Jordan Cascante, John Casey, Megan Castle, Robert Chandler, Daniel Theosophy Chau, Kenny Fon Chi.
Brian Chu, Samuel Chunn, Bryan Cifuentes, Devin Clark, Leah Clark, Sean Clawson, William Clayton, Effie Clispo, Kristen Cobb, Kara Cochran, Corey Cofer, Jade Dezarai Coker, Belinda Colby, Jackie Cole, Raquel Coley, Ronald Colley, Ryan Collvins, Nicole Colombo, Lindsey Colwell, Sharnise Combs, Mitchell Conant, Hunter Conover, Mallory Cook, Sarah Cooper.
Sara Cornelius, Wesley Jospeh Cossey, David Courtright, Noel Covarrubias, Vicki Craig, Lavinia Creswa, Angelina Crisafulli, Elizabeth Crittenden, Jessica Cross, Iris Cruz, Carra Cruzan, Jennifer Culwell-Warden, Margarita Curry, Tippi Curry, Cynthia Dale, Katie DallaRosa, Leya Dalton, Ann Daniels, Kennith Daniluk, Naomi Daugherty, Jesse Davenport, Donnie Davidson II, Melissa Davidson, Sasha Davidson, Alecia Davis-Sterling, Cole Davis, Dustin Davis, Inda Davis.
Jeremy Davis, Monique Davis, Rebekah Davis, Carrie Dawson, Christa Day, Anna Marie De Loof, Megan Dean, Lacey Deaton, Brian Decker, Sarah Deford, Lyndsi Deleza, Mikela Delfino, Tristina Harshaw, Kevin Dempsey, Emily Dennis, Michael Denton III, Linda S. Devine, Adrian Diaz, Ricxelle Diaz, Albert Dienna, Josalyn Dirden, Kevin Dixon, Huyen Thi-Thanh Do, Maria Do, Pamela Dobbs, Katherine Marie Dodd, Jason Dommer, Jason Dommer, Christina Douthit, Sofia Dozmorova, Jeremy Droscher, Stacy Duffee, Daniel Dunkwu, Kalin Dunn, Glenna Durrett.
Thomas Durrett, Matt Eagan, Jessica Eagle, Megan Edison, Erica Edwardson, Sarah Eichman, Juliet Onyinyeohi Elenwo, Cameron Elmore, Jonathan Emery, Michael Enagonio, Andreia Caldwell Enarson, Robert Estes, David Eubanks, Connie Evans, Michael Evans, Valarie Evenson, Jimmi Evey, Blessing Faboro.
Lee Mahyar Fardadfard, Emily Felland, Kimberly Ferguson, Brandy Fielder, Hannah Fischer, Kristin Fisher, Allecia Flattem, Josh Flattem, Leah Flores, Steven Flores, Tabatha Floyd, Andria Flynn, Rolla Forcum, Ian Foster, Crystal Rowe, Teresa Fowler, Tonya Franklin, Jason Franks, Chong Sun Frashier, Sarah Frashier, Jenna Beth Fratrick, Casey Freeman.
Amanda French, Andrew Frey, Amy Frizzell-Haines, Jesus Fuentes, Ashford Gitau Gachangi, Arthur Gaines, Cecilia Garcia, Maria Garcia Bass, Alicia Garrett, Cole Garrett, Justin Garrett, Stephen Garrett, Cori Garrod Black, Lisa Gates, Erica Gattis, Bridgette Gaylord, Tiffany Geimausaddle, Roemetta Gellhaus.
Cristina Genzer, Veronica George, Ryan Rasheed Gharajeh, Lloyd Giddeon III, Latrese Gildon, Lanora Gist, Zackery Glass, Brandi Goade, Tiffany Goade, Shannon Gogel, Rene Golden, Amber Goldsbury, Robert Golliver, Joanna Gonsalves, Heather Gonzales, Dao The Anh Goodnight.
Michaela Floyd, Ashlan Gorman, Summer Graham, Steven Grassmann, Clifton Grate, London Graves, Angela Gray, Lauren Gray, Connie Gregg, Carrie Lynn Griggs, Terri Groom, Jeffrey Growe, Shauna Grumblatt, Jannette Guerrero, Angela Gutierrez, Emmanuel Gyebi, Bryan Hale, Jan Haley, John Hall, Maria Hall, Tyler Hamilton, Christopher Hampton, Cameron Hanna, Ashley Hansen, Bryan Hansen, Karl Hardy, Eric Harmon, Sherritta A. Harris.
Gregory Harrison Sr., Danny Sheaffer Harry, Ella Okada Harry, Crystal Harvey, Tabitha Hasley, Ross M. Hathaway, Justin Hawkins, Amber Hayes, Lanell Hayes, Dustin Hayhurst, Christina Hays, Vennetta Hefner, Morgan Heitt, Lisa Henderson, Nathan Henderson, Melannie Hernandez Chavez, Jeanneth Hernandez, Joseph Hernandez, Karen Hernandez, Amy Herrington, Kaitlin Hess, Brandon Hicks, Sharilyn Higa, John Highfield, Kristen M. Highful.
Tracy Hightower, Derek Hileman, Patricia Hill, Holly Hindman, Tanda Hixson, Ben Hlavaty, Uyen Nhat Hoang, Brittany Holder, Kruse Joshua Holliday, Jimi L. Holt, Meagan Homsey, Brandy Houchin, Andrea Howard, Jessica Howard, Cinnamon Howell, Kathrianna Howell, Michael Hudson, William Hudson Jr., Ryan Huffer, Jennifer Hughes, Jessie Hughey, Michael Hume, Maria Humphrey, Ammar Ali Hunaish, Melissa Hunt, Trina Hupka, Amanda Hursh, Joshua Hurst.
Elizabeth Hutchens, Jamie Hutchison, Jefferson Ibagon, Ashlee Ibarra, Jennifer Ille, Jeffrey Innis, Bryan Jackson, Jennifer Jackson, Jodi Jackson, Samantha Jackson, Keith Jacobs, Khurshid Jahan, Pherapha Jaidee, Catherine Jaja, Christopher James, Kody James, Hilary Janaway, Joseph Jankas, Michael Jaronek.
Elizabeth Jeanes, Carol Jenkins, Christopher Jenkins, Jens-Karl Erik Jentoft, Sylwia Jerczynska, Gabrielle M. Jimenez, Richay Jobe, Elisabeth Johnson, Joyce Johnson, Lafare Johnson, Christa Johnston, Christopher Jones, Mary Jones, Megan Jones, Morgan Jones, Roderic Jones, Cynthia Joslin, Therisa Joy, Karen Judd, Ashmita K.C., Todd Kahoe, Morgan Kasserman, Jason Keeble, Joseph Keffer, Sarah Kellum, Danielle Kelly, Michael Kelsey.
Jessica Kemp, Kristi Kennedy, Amber Kerenge, Bonnie Kerr, Rian Keylon, Nabina Khanal, Kyle Kielich, Ji Hun Kim, Philip Kim, Taehwan Kim, Amy Kimmel, April King, Maria Kiper, Wesley R. Kirby, Donna Kline, Chelsea D. Knight, Justin Knight, Koffi Kodoe, Rebecca Koehler, Courtney Kohr, David Krawczyk, Jessika Kropf, Donna Kysela, Nicole Labbe, Destiny LaGrow, Minh Anh Lai, Hannah Laib, Suzanne LaMay-Melton, Kilee Lamb, Rakshya Lamichhane.
Steven Lang, Stephanie Lanzo, Greg Lauderdale, Thomas Lawson, Jessie Layfield, Chau Le, Davis Le, Donna Leachman, Nieves Leahy, Jessica Leal, Ashley Lee, Chong Hee Lee, Jenny Lee, Kara Lee, Lisa Lee, Amy Leis, Casey Lemmons, Joshua Lewis, Lesley Ley, Kyle Lindsay, Danielle Lindsey.
Brittney Linster, Jennifer Lippoldt, Shaun Loeffler, Stephanie Loftis, Avis Lohr, Freddy Londone, Sunny Loneman, Laura Long, Elizabeth Long, Ryan Long, Denisse Lopez, Jose Lopez, Nallely Lopez, Petrina Lorenz, Kelley Losada, Travis Lottman, Jessica Lounsbury, Kathleen Lovasz, Jacob Loveless, Kathryn Lowe, Nicole Lower, Jorge Luevano, Melissa Luksa, Geneva Mojoko Luma, Jennifer Lundy, Calyn Lynch, Cayla Lynes-Ballard, Catherine Lynn, Rachel MacElvaine, Ashton Gage, Stephanie Madden, Nikesh Maharjan.
Kayla Malcom, Robert Malmstrom, Kassidy Malone, Lyndi Mann, Weldon Mann III, Amber Maples, Tony Marie, Sarah Marris, Brandon Marshall, Jynelle Martin, Philip Martin, Tiffany Martin, Miles Martincevic, Amanda Martinez, Jesus Martinez, Lionel Masango, Limbali Masheke Sr., Brittney Seeham Masoud, Tiffany Massey, Sidney Master, Nairi Matevosyan, Mary Mathes, Jibumon Mathew, Christian Matthews, Kyanna Matthews, Tammy Mauller, Christopher Maxwell, Joseph May, Melissa Mayfield, Xastasia Mays, Trisha McAlpine.
Caitlin McBride, Virginia McCarty, Jana McClarney, Sarah McCoin, Chelsie McCumber, Chance McCurdy, Andrew McDonald, Sarah McElvany, Gretchen McFarland, Michelle McHale, John McIntyre, Amanda McKenzie, Nicole McKiel, Ashley McKinney, William McKinsey, Aubree McKinzie, Angella McLaughlin, Rhonda McLaughlin, Russell McLaughlin, Leah McLennon, Tanny McNamara, Lyndsey McNeil, Christopher Melton, Michael Standsberry Melton, Jessica Mendoza.
Tina Metzger, Janae Meyer, Norman Micco, Anthony Militar, Abbey Miller, Dustin Miller, Garold Miller, Samantha Miller, Kathlyn Milner, Nasar Min Allah, Matthew Mincher, Joshua Minson, Kathryn Misiaszek, Cory Mize, Neo Mmeke, Darren Modena, Abby Moffeit, Yvonne Angum Mokoro.
Chanell Montgomery, Dustan Montgomery, Cori Moore, Marshall Moore, Stefany Moore, Gerardo Morales, Brittany Moreland, Maria Morfin, Jason Morgan, Sara Morgan, Donna Morris, Stefany Morris, David Morton, Darrio Moss, Mary Wambui Mungiria, Paul Mwenda Mungiria, Stephanie Murphy, Katherine M. Murray, Sara Murray, Mikala Mutchler, Levi Mwirigi, Amanda Myers.
James Nantze, Jordan Nash, Fabiola Padilla, Matthew Nels, Matthew Nelson, Chasitie Nero, Mary Newcome-Hatch, Loan Kim Ngo, Anh Ngoc Duyen Nguyen, Franz Thai Nguyen, Huong Thanh Nguyen, Kim Ngan Vu Nguyen, Lam Nguyen, My Vuong Nguyen, Calvin Nguyen, Alecia Nicholson, Tara Nixon, Danielle Norvelle, Brent Nungesser.
Abigail Nurick, Mirimma Nwosu, Willow O'Connell, Temitope Olaniwun, Andre F.R. de Omena, Savanna Orr, Karla Fabiola Ortega Rivera, Itzel Ortiz, Alyssa Orton, Patricia Osei, Elizabeth Otido, Megan Ott, David Rito, Felicia Padgett, Candi Page, Lawrence Palin III, Megan Palmer, Isis Palomino Rivera, Daeshae Parker-Ransom, Morgan Parker, Nicholas Parker, Michael Parnell, Kent Parsons, Andrew Patchell, Patrick Pate, Akash Patel, Justeena Patel, Jessica Paterson, Moises Claravau Pattawi, Courtney Patterson.
Kandy A. Patterson, Jamerye Paulin, Ndeye Paye, Debby Payne, James Pearson III, Davis Peck, Denise Peltier, Carol Pemosso, Lauren Penner, Mason Pereira, Claire Perez, Christina Perkins, Melissa Perkins, Nicholas Perkins, Wendy Pettigrew, Rachael Peyton, Andre Phillips, Brandie Phillips, Deshawn Phillips, Jennifer Phillips, Carletta Pierce, Bryan Pietrowicz, Jaymie Pinkley, Monica Piros, Christie Pittman, Steven Plumlee, Bradley Podany.
Amanda Porter, Stacye Poston, Lindsay Pouder, Anna L. Powell, Anne Powell, Jesse Prather, Asuncion Del Carmen Preciado, Brian Pribble, Chelsea Pruitt, Derek Pyle, Ericka Quick, Imane Rachid, Elizabeth Ramer, Heath Ranck, Brett Raprich, Rebecca Ratliff, Ryan Raymond, Kayla Redmon, Emily Reed, Wendy Reed, Monica Regouby, Tania Rembert, Jack Reynolds, Tiffany Reynolds.
Kaileigh Miller, Abigail Rice, Julie Rice, Amanda Rietz, Windi Riggs, Amber Rinestine, Doris Roark, Brandon Roberts, Brandon Roberts, Karen Roberts, Michael Roberts, Shannon Evans-Roberts, Lacee Robertson, Stacy Robertson, Fausto Rodriguez, Laura Rodriguez, Tara Rodriguez, Jennifer Rogers, Ana Romero, Lauryn Romines, Jared Rose, Toby Ross, Brett Rostykus.
Chelsea Rouse, Morgan Ruckel, Jordan Rudd, Sarica Russell, Tyrell Rutledge, Mathew Ryan, Ade Shadrach Salako, Zachary Sale, Frankie Sanchez, Laura Citlali Sanchez, Luis Sanchez, Misty Sanchez, Janel Sanders, William Sanders, Daniel Sanderson, Railyn Sanderson, Celina Santa Cruz De Oviedo, Gaye Sayers, Joe Scheihing, J. Sunshine Scherer, Dallas Schwab, Elaine Schwartz, Heyle Scott.
Tina Scott, Megan Scrivner, Shenir Scroggins, Joshua Sechrist, Samuel Segal, Kelly Self, Nathan Sellers, Steven Serfess, Melody Serrano, Deena Sherif Sewihy, Fatoumata Ide Seyni, Rebecca Shannon, Sagar Sharma, Candice Conn Shawareb, James Sherman, Jermell Sherman, Jason Short, Santosh Shrestha, Supriya Shrestha, Dayne Shults, Caitlyn Siharath, Cody Simon, Jeyendran Sinnathamby, Stephen Skinner, Thomas Sloan Sr., Jessica Morris, Frederick Smeltzer, Blake Smith, Briana Smith.
Brittany Smith, Gerron Smith, Lindsay Smith, Misty Smith, Tyler Smith, Tammy Southerland, Valerie Weatherly, Lisa Spence, Cindy Srite, Bonnie Stallman, Allen Stanford, Ricky Starks, Victoria Starling, Brandon Steffens, Amanda Stelle, Karen Stevenson, Elizabeth Stewart, Jeremy Stewart, Delores Stoops, Natalie Storgards, Alexander Stover, Lyndsie Stremlow, Courtney Strong, Travis Strum, Sarah Sweger, Justin Swink, Sara Symes, Laura Taffar, Cory Tanner, Lauren Tanner, Malo Moevasa Tauoa, Annick Tchouambou.
Doresse Nwanko Tagne Tchuiente, Travis Terrel, Rebecca Terrell, Scott Terry, Nichole Terwilliger, Andrea Thatcher, Brandon Thomas, Paul Thomas, Robin Thomas, Kimberly Thomason, Roberta Thompson, Kathleen Thrash, Deborah Tillery, Jose Toledo, Christina Tomlin, Ricardo Torres Jr., Sarah Torrey, Jacob Touchstone, Veronica Towery, Tyler Trail, Cassandra Tramel, Lauren Stewart, Kyla Trimmell, Kim V. Trine, Laun Sel Tse, Lauren Tubbs, Kinsey Tupper, Seth Turbyfill.
Thessalonica Turnbull, Hartley Tyler, Kenneth Tyler, Jecinta Uche, Abigail Ulery, Johnathon Ury, Jamie Utt, Carlos Valdez, Miraya Vallejo, Danny Varghese, Dustin Vaughan, Tanner Veal, Dustin Venard, James Ventress, Quincy Vest, Aaron Victor, Crystal Vidal, Alice Vile, Becky Vincent, Christopher Wade, Traci Wade, Raven Wahkinney, Tyler Waldrip, Jaden Walker, Kristen Walker, Rebecca Acney Walker, Shonda Walkup, James Wall, Sarah Wallace, Kimberly Walls, Carla Washington, Tara Watkins, Kimberly Watley.
Brandon Watson, Kara Weaver, Emmett Webb, Keenan Webber, Michael Weber, Chandelle Weeks, Mary Weeter. Deborah Weiss, Trever Welch, Michele Wharton, Jana Whatley, Casey White, Eric White, Jacob White, Mickey Whitlow II, Anngela Whittington, Matthew Wickham, Kayla Wilbanks, Robert Wilder III, Brittany Williams, Clifton Williams, DeJuan Williams, Hannah Williams, Scott Williams, Lindsay Williamson, Brandon Willingham, Annastayzia Wilson, Anthony Wilson, Bobbie Wilson, James Wilson, Jared Wilson, Kimberly Wilson.
Tommy Winebarger, Yvone Fonyuy Wirngo, Vann Wiseman, Ronald Wiskup II, Janet Wisooker, Crystal Witt, Ginmey Wong, Ashley Wood, Joshua Woodard, Sarah Woodruff, Stephanie Wren, Amber Wright, Jeremy Wright, Kristin Wright, Vanessa Wright, Jessie Yepdjuo, Amanda Yocham, Benjamin Young, David Young, Matthew Young, Stephanie Young, Stephanie Young, Marie Zadelhoff, Winifred Zajac-Mcconaghy, Phuong Hue Thi Zarco, Lynetta Zoch.
(Editor's note: If you believe your name should be on the list but isn't, contact the Records and Graduation Services office at 405-682-7512. If your name has been left off the list but should be on it, being proof to the Pioneer and it can be added online.)