Graduates leave with excitement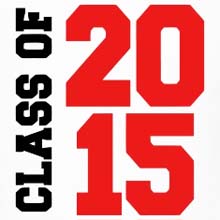 With OCCC graduation just a few weeks away, a sense of accomplishment is what diversified studies graduate Chris Green said he is feeling.
"Being able to graduate next month is pretty exciting," he said. "It's like another stepping stone to help with my career.
"I'm sad to leave OCCC, but I feel good about transferring out and being ready for a larger university."
Green said he isn't yet sure which university he will attend, but is confident the education he's received at OCCC will help him succeed in whichever one he chooses.
Business major Ashley Campbell said while she also is sad to leave OCCC, she is ready.
"I've been coming here for almost three years, so finally being able to graduate is a relief," she said. "Even though it's still just the start of my college education, I feel like now that I've finished the first hurdle I can finish what I hope to get.
"I really love this school, and graduating is going to be bittersweet, but I know the professors here have given me as much as they could to prepare me for what the future holds."
Green and Campbell are just two of the 844 graduation candidates hoping to walk at the commencement ceremony.
Campbell said she was glad she attended OCCC.
"When I first started here, I wasn't sure how much it could do for me, but I am really pleased with my experience," she said. "This school is definitely a great place … and I would recommend it to anyone."
Green said he agrees with Campbell.
"If I had to do it all over again I would pick OCCC without a doubt," he said. "The professors are great, and the different labs to get help with homework are friendly and extremely helpful."
Graduates can still purchase their caps and gowns in the campus bookstore for $35 until 5 p.m. May 8.
OCCC will host graduation ceremonies at 7:30 p.m. on Friday, May 8 at the Cox Convention Center at 1 Myriad Garden, downtown.
For family and friends unable to make it to graduation, the ceremony will be available via a live stream on the OCCC website at  www.occc.edu.
For more information about graduation, contact the Graduation Office at 405-682-7519 or Graduation Assistant Silvia Youngblood at silvia.c.youngblood@occc.edu or 405-682-7470.
To contact Katie Axtell, email communitywriter@occc.edu