Glass repair company A OK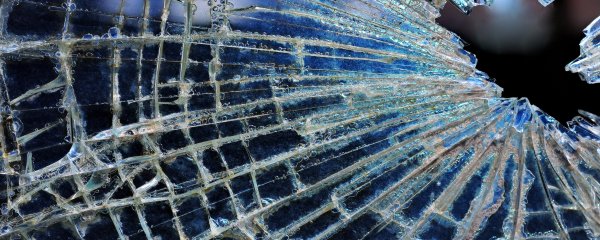 As a college student, money is usually pretty tight for me and my husband. He's got a great job, but his check has to go a long way since mine isn't anything spectacular. Recently, a friendly neighborhood vandal decided to make a contribution to the war against our wallets by turning his driver side window into confetti.
When hunting for a company to replace the window, we discovered that the old programming/engineering adage of "fast, cheap, or good: pick two" most definitely applies to most of this field. We found five companies we could afford. Of those, two were not noted for the quality of their work and two were not only fairly pricy, but were stated by several previous customers to be rather rude.
Frustrated, we went ahead and called the only one that didn't have an online price check, a local company called A OK Auto Glass.
The lady who answered the phone was courteous from the start, which raised my hopes. Her computer was playing tricks, so she asked if she could call back after fixing it. Admittedly, that concerned me, but not 20 minutes later, my phone was ringing and she had a quote of $150, nearly $100 less than the "nationally acclaimed" company we tried first.
It also was the lowest quote we'd heard — the second lowest being for a franchise that wanted $178, and had several complaints listed about shoddy work and slow ordering times.
A OK offered to come out right then and there, shocking the crap out of me. Fast and cheap — that equation was looking good right then. We didn't have the time for an immediate appointment so we made one for a couple of days away.
Day of the appointment rolls around and on my way into work I get a call from them. Turns out, they finished their last call early and wanted to know if they could come by and get the window fixed an hour earlier than scheduled. Needless to say, I called my husband, and he was more than fine with it.
One hour later, my husband calls to tell me that not only did it cost exactly as quoted, but they completed the whole job in 20 minutes, and he couldn't tell the difference between his old window pre-smash and the new.
My dad has told me more than a couple of times that whenever a company can be found that manages fast, cheap and good all at once, tell people.
So the next time a friendly vandal visits havoc on your car, give A OK Auto glass a shout at 405-204- 7382. It's well worth the money.
They are located at 3916 S Agnew.
Rating: A
—Jeremy Cloud
Community Writer
To contact Jeremy Cloud, email communitywriter@occc.edu.