'Girls Night' now playing on campus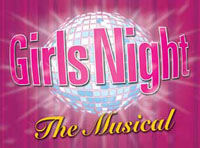 An off-Broadway production of "Girls Night: The Musical" is now playing on campus through Oct. 29.
Showings will be at 7:30 p.m. Monday through Saturday, with a 3 p.m. matinee on Saturdays as well.
The musical written by Louise Roche is on tour across the country from New York to Texas and now Oklahoma City, said Lemuel Bardeguez, Cultural Arts director at OCCC. Some of the cast members include Priscilla Fernandez, Lauren Kairalla, Marianne Haaland, Janine Smith, and Jenna Paige Gagliardo.
This musical comedy tells the story of a group of friends going out on the town to a karaoke bar, Bardeguez said. It features songs such as "Girls Just Wanna Have Fun," "I Will Survive," "It's Raining Men" and more.
It is an interactive musical where the audience is encouraged to join in by singing and dancing, Bardeguez said.
The OCCC Cultural Arts Program was able to host the show on campus because "Girls Night: the Musical" is an off-Broadway show that has performed at smaller venues. OCCC is the only venue "Girls Night: the Musical" showing in Oklahoma.
Faculty, staff, and students can purchase tickets for $25 by phone with a credit card by calling 682-7579 or in person at the Office of Cultural Programs (1G1A MB), inside the SEM Entry 1. The tickets available at this discount will be in rows G- N (row 7- 13).
General admission tickets will be $35 and may be purchased in person at the cultural program office, by phone, or online, www.occc.edu/CAS.
To contact Ashley Fuksa, email onlineeditor@occc.edu.