Getting to know Michael Boyle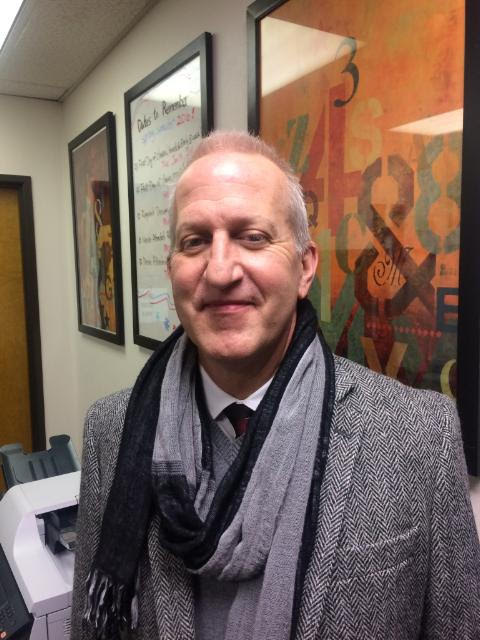 Q: What fitness classes do you participate in at OCCC?
A: I take the TRX classes here.
Q: Why do you take that class in particular?
A: I've been taking TRX classes for nearly two years, and now they're offered free here on campus, it's a perfect opportunity. It's a terrific class. It's all core and it works your cardio, works your flexibility, power, and strength. It hits all the good ones.
Q: What do you do here on campus?
A: I'm a Professor of Music. I teach Music Appreciation and Music Literature. I'm also Program Manager which means I oversee all the classes and their schedules, as well as all the music ensembles.
Q: What are your hobbies?
A: Reading, fitness, and travel.
Q: Do you watch sports? Any favorite sports teams?
A: I'm a fan of the Cincinnati Bengals. I'm also a season ticket holder for the University of Oklahoma Sooners and I watch the Oklahoma City Thunder.
Q: Why do you think personal fitness is important?
A: It blends the physical with the mental and emotional. I feel better, I feel more balanced and more centered after I work out. Especially, if you have a stressful day, like today. I went and worked out for an hour, and I'm less homicidal now.