Freestyle compilations rock BET awards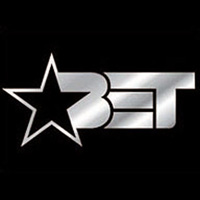 The Black Entertainment Television hip-hop music awards, aired Oct. 12, were — as usual — a sight to see.
This year's award show was so good, it made you not give a damn that cable reruns the show over and over, all of the time.
The performances were very lively, but they were outshone by segments in the show called the "cypher."
The cypher is not the same as a rap battle. A cypher is when several rappers congregate together to spit freestyles.
The best cypher session of the evening was between hip-hop icons Ice Cube and Rev. Run, spitting killer rhymes with their sons OMG, Doughboy, Diggy and Jo Jo.
It was good to see these fathers interact with their sons on the same level.
The best hip-hop video award went to "Empire State of Mind" by Jay-Z and Alicia Keys.
The DJ of the Year award went to DJ Khaled. Producer of the year went to Swizz Beatz. MVP — most valuable poet — went to rapper Drake.
Rookie of the Year deservingly went to Nicki Minaj. She can be a bit overbearing with her wigs and eye-bucking, but she is a beast on the microphone.
The Lyricist of the Year winner was the only big disappointment of the evening, with the win going to Eminem.
He went up against rappers Drake, Jay-Z, Lil Wayne and Nicki Minaj. Can we say highway robbery?
Eminem is a good rapper but when pitched against the greats like Jay-Z and Lil Wayne, there is no way that he should have won that award. I still haven't recovered from that announcement.
CD of the Year went to Jay-Z with the Blueprint 3. Jay-Z also won Best Live Performer and racked up another win with Alicia Keys for Best Combo for "Empire State of Mind."
Hip-hop honorees for 2010 went to '80s female rap group Salt-n-Pepa featuring Spinderella.
These ladies are legends as well as pioneers of the rap game. They paved the way for female MCs such as Nicki Minaj, Lil Kim, Shawnna, and Eve.
Rating: A-