Free Monteiro Duo Concert tickets for students this week as part of Virtual Concert Series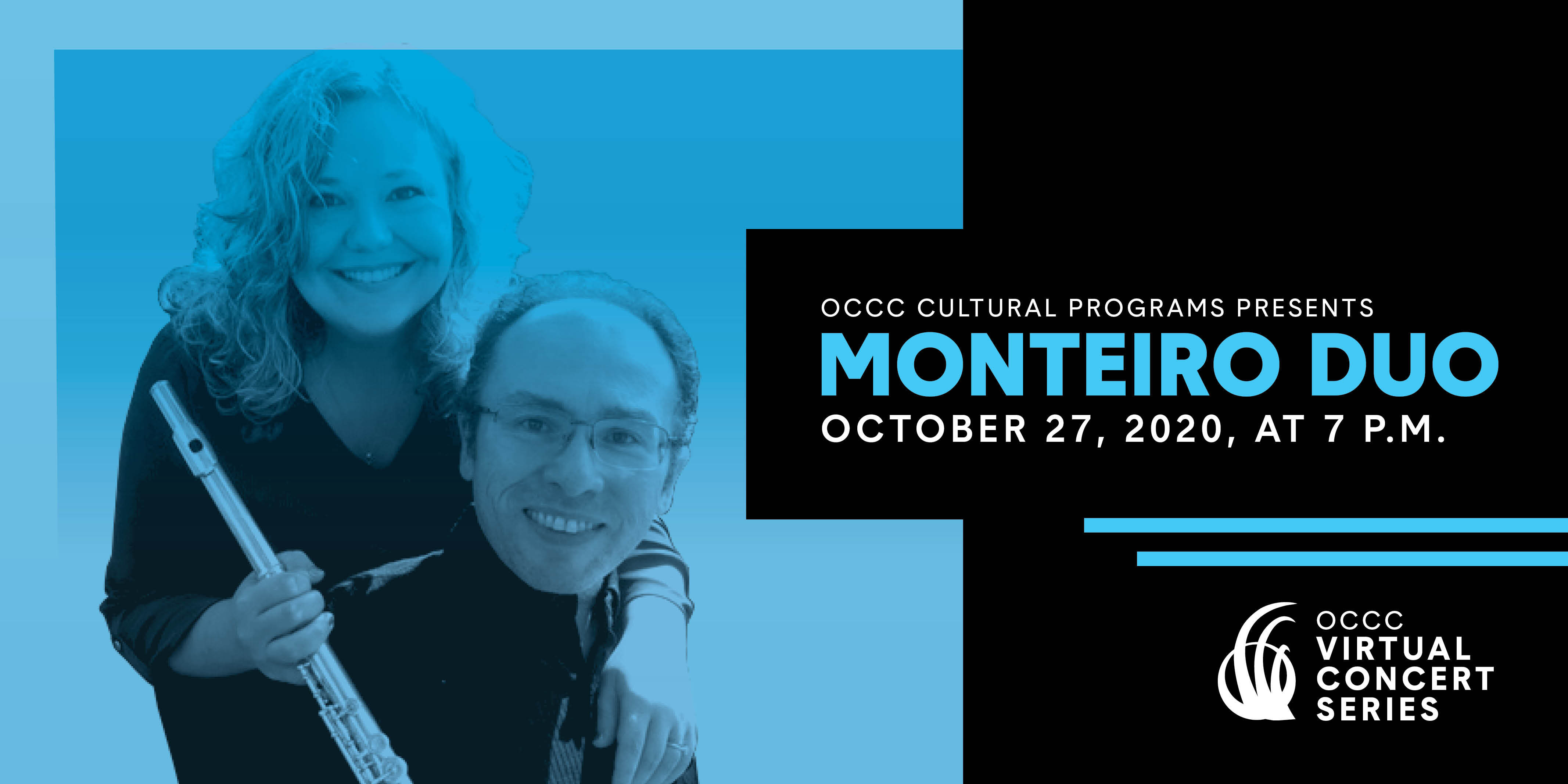 Students looking for an enjoyable classical concert event to attend may want to check out the Monteiro Duo Oct. 29 as the pianist and flautist take the stage at the OCCC Visual and Performing Arts theater.
The duo, who has Oklahoma roots, will perform for almost two hours, starting at 7 p.m. Admission to the streamed version of the concert is free for current students. Those wanting to watch the concert on stage will need to pay for tickets. Seating is limited.
"Performing a diverse repertoire of classical and contemporary music, including works by Brazilian artists, the Monteiro Duo has also been invited to perform in Rio de Janeiro in 2021. The members of Monteiro Duo, Lauren and Sergio, have been married since 2018," according to promotional material about the duo.
To get free tickets, visit https://mylive-now.com/occc/monteiro-duo/
Scroll toward the bottom to find the area marked "Current OCCC Students Click Here for Tickets" and sign up to attend the concert on your computer or mobile device.