Free masters class offered today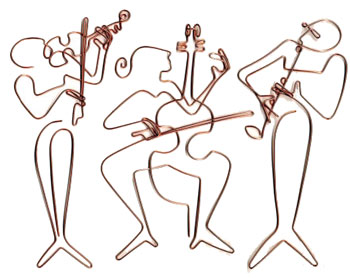 "Wichita Lineman," "Galveston," "Up, Up and Away," "By the Time I Get to Phoenix." These are just a few of the tunes written by Oklahoma native Jimmy Webb, who will perform to a sold-out crowd on campus at 7 p.m. Tuesday, March 26, in the Bruce Owen Theater.
Webb's hits have been performed by Carly Simon, Keith Urban, Frank Sinatra, Elvis Presley and many other well-known artists. Cultural Arts Director Lemuel Bardeguez said this concert will be a great fit to end the season for the 2012-2013 Cultural Arts series.
In Webb's performance, he will be combining storytelling of how the collaborations came together along with what inspired each song he will be singing. For those who missed out on concert tickets, Webb will give a free master's class, "A Conversation with Jimmy Webb," at 1 p.m. Tuesday, March 26, at the Rodeo Opry, 2221 Exchange Ave. in Oklahoma City. The class is open to students and the public.
Bardeguez said this is an opportunity to hear Webb's music as he intended for it to be done.
"This show will be a unique experience, to be able to hear a song performed by the person who originally wrote it, the way that they originally ambitioned it," Bardeguez said.
Bardeguez, who said he has seen Webb perform live, said Webb is described as one of music's most accomplished singers, songwriters, and composers.
Many people have most likely heard one of Webb's songs and not realized it was written by him instead of the artist singing it, Bardeguez said. A lot of Webb's songs have been platinum selling classics for years, and he is also the only artist to ever receive Grammy Awards for music, lyrics and orchestration.
At the Jimmy Webb concert, Bardeguez will be announcing the events to come for the 2013-2014 Cultural Arts series. This announcement will also be on the website after the concert.
For more information, visit www.occc.edu/CAS or call 405-682-7579.