The professor headcount is up to 146 after four new instructors were recently brought on staff.
Nursing professor Shelley Meyers will be teaching in the college setting for the first time.
Meyers worked at Midwest Regional Hospital for 17 years. While helping the newer nurses at the hospital, she said, she discovered she had a love for teaching.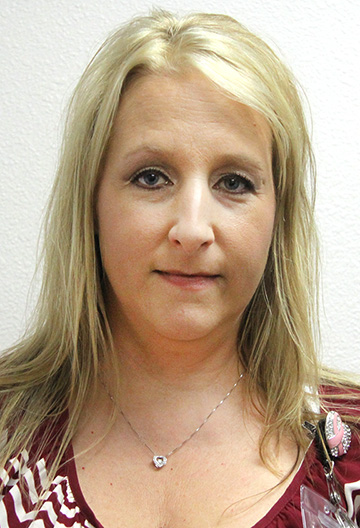 "I just thought 'you know, I'm just going to see what happens,' so I came and applied and got hired."
Meyers will teach Nursing Process 4 this semester.
"I'll have all my little clinical group, so I'm really excited to get started and get going, get to teaching."
Meyers said OCCC has some of the best equipment in the state.
She said the expectations she had of the college have already been exceeded.
Meyers said the college is considered an elite school.
"When I came here everyone was just really nice and then they were telling me about all their [resources.]
"They have a cadaver (lab), they have (patient) simulators. It's like the best in the state," she said.
"For a community college, that's high speed. That's big time, because there are even facilities that don't have as many (patient) simulators as they have here.
Meyers said she encourages students to stop by her office.
"Anybody can stop by and visit me," she said. "My door is always open."
Students can contact Meyers at shelley.l.meyers@occc.edu.
A Princeton grad has been signed on to teach sociology and anthropology at OCCC.
LiErin Probasco said she is relatively new to the Oklahoma City area. She graduated from Princeton and moved to Oklahoma less than two years ago to be near family. She was an adjunct professor at OCCC in spring 2014. Probasco said her experience as an adjunct made her want to teach on campus full-time.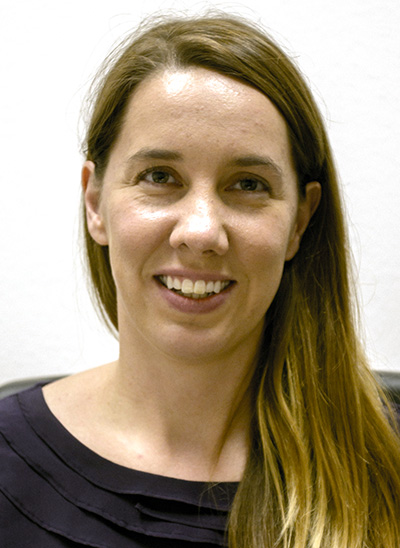 "When I saw they had a full-time position, I was super excited to get to apply."
This semester, she will teach Intro to Sociology and Cultural Anthropology.
Probasco said she feels comfortable at OCCC and is excited to work with other professors and students.
"Every person I run into in the hall can tell that I'm new and wants to help and that's wonderful," she said.
"I'm just excited about sharing ideas. I've changed my syllabus a few times just in the last couple of weeks because somebody gave me a new idea for a new way to do things, so the way we collaborate and share ideas is really great."
Probasco said the community college atmosphere is a great environment to work and learn in.
"I look forward to getting to know the students better.
"I think that in a community college setting, people have so many things going on in their lives.
"Sometimes it creates challenges, but more often, it creates opportunities to really figure out how these kind of academic ideas that are very abstract can be very real in our lives. I think that's really cool."
Students can contact Probasco at lierin.probasco@occc.edu.
Crystal Reynolds, new Emrgency Medical Services professor, is an OCCC alumni and has been an adjunct since 2009.
Reynolds has been a paramedic in Purcell for 10 years and has been teaching for nine years.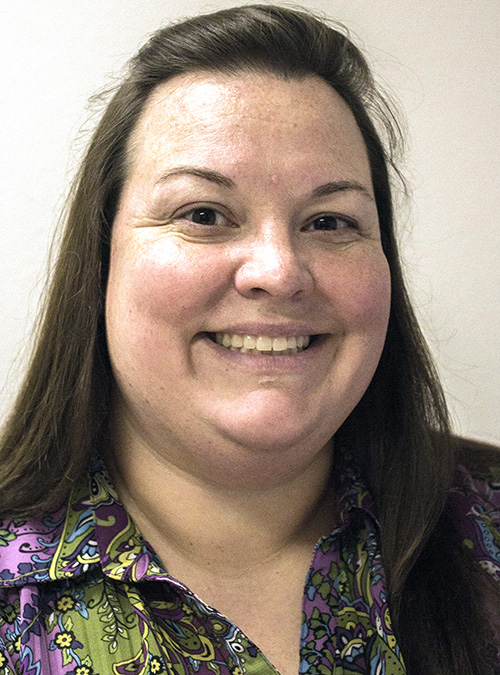 While teaching full-time for the first time, Reynolds also will be taking a class along with students to obtain a diversified studies degree, she said.
"I'm working on my bachelor's (in administrative leadership) … .."
Reynolds said she has taught as an adjunct at many colleges, but said OCCC is the best place to work. While she was an adjunct on campus, she said, she fell in love with the program and all it had to offer.
"It's just so well organized. The fact that we have such dedicated instructors for our students is amazing. You don't get that a lot of places … but we have that here.
"That closeness, it's awesome. It's outstanding.
"We have really good equipment," she said. "That's another thing. The college really cares about not only how the instructors can help the students, but giving us the resources in order to do so."
Reynolds said she has been coming to campus for the past three weeks, getting everything ready for her students. She said it's almost like waiting to open up your presents at Christmas.
"Like, 'oh, they're almost here, they're almost here.' I'm excited for next week. I can't wait for the halls to be full again and I can't wait. I'm looking forward to it."
Reynolds said she feels she brings a lot to the program. She encourages students to get to know her.
"I'm looking forward to meeting all the students." she said. "Feel free to drop by anytime and say hi, introduce yourself."
Students can contact Reynolds at crystal.l.reynolds@occc.edu.
Jennifer Brumley also will teach nursing this fall. Brumley was was not available for an interview. However, look for her story in the Sept. 12 Pioneer.
For more information about new professors, visit the Employee Directory at www.occc.edu/aboutus/directory.